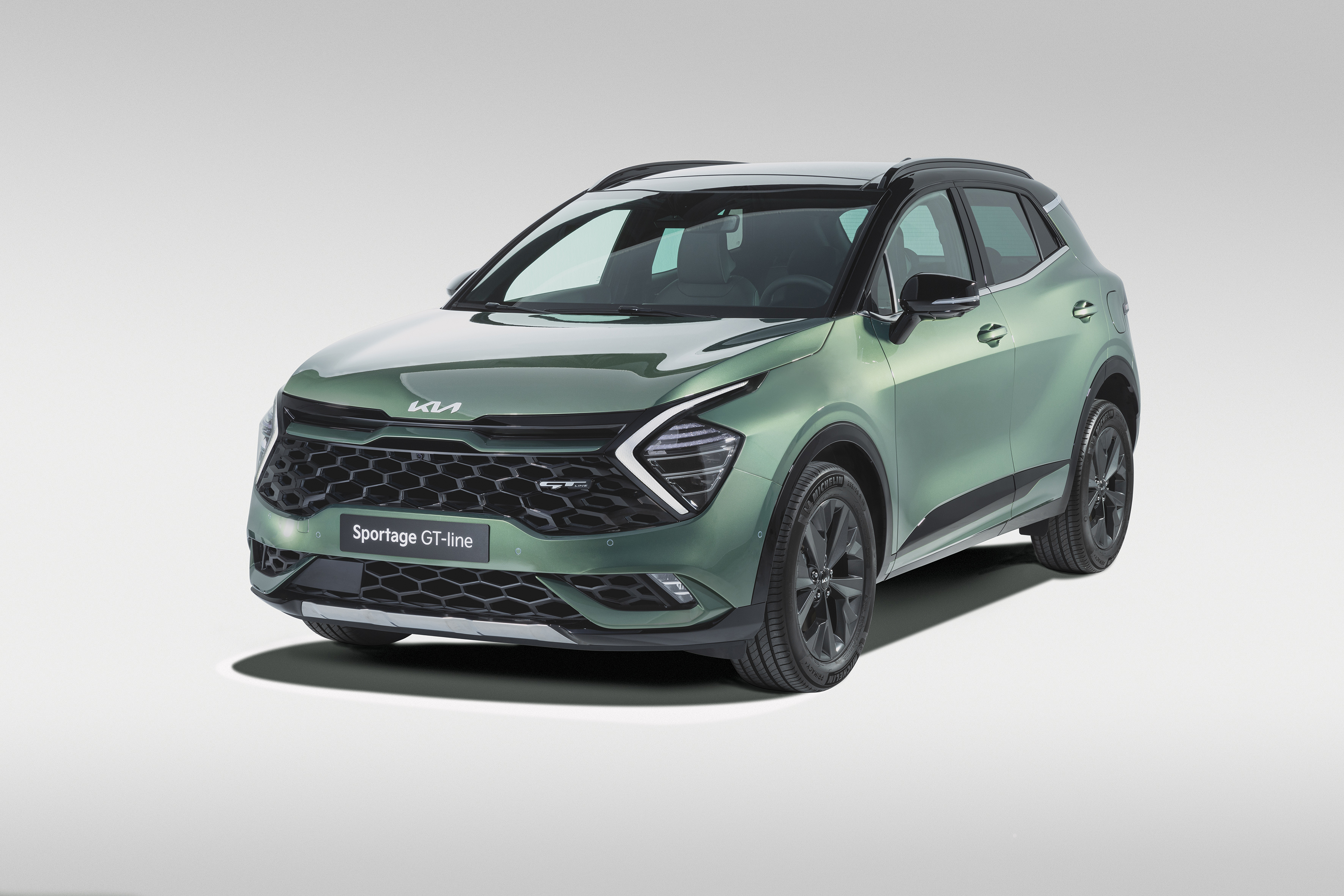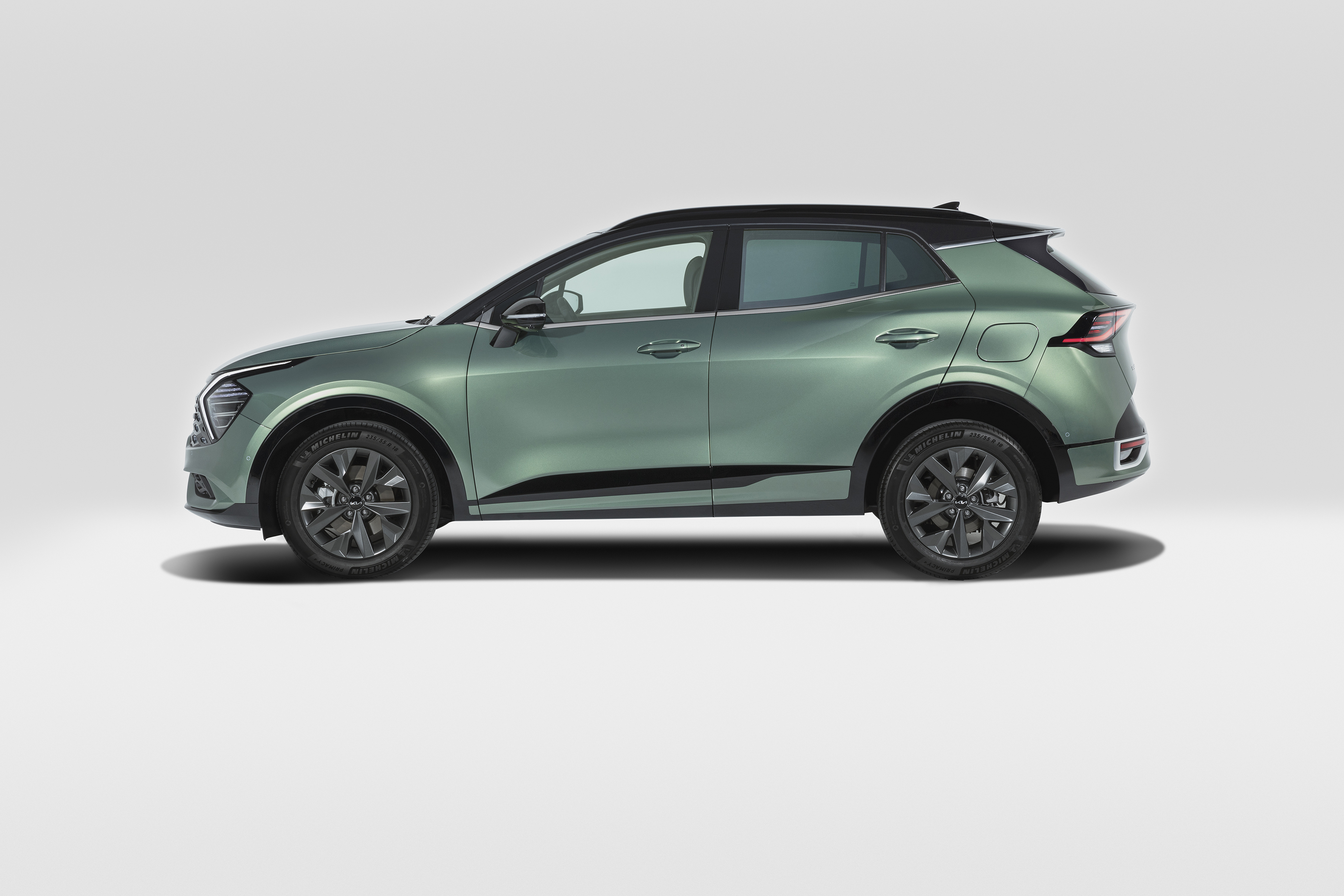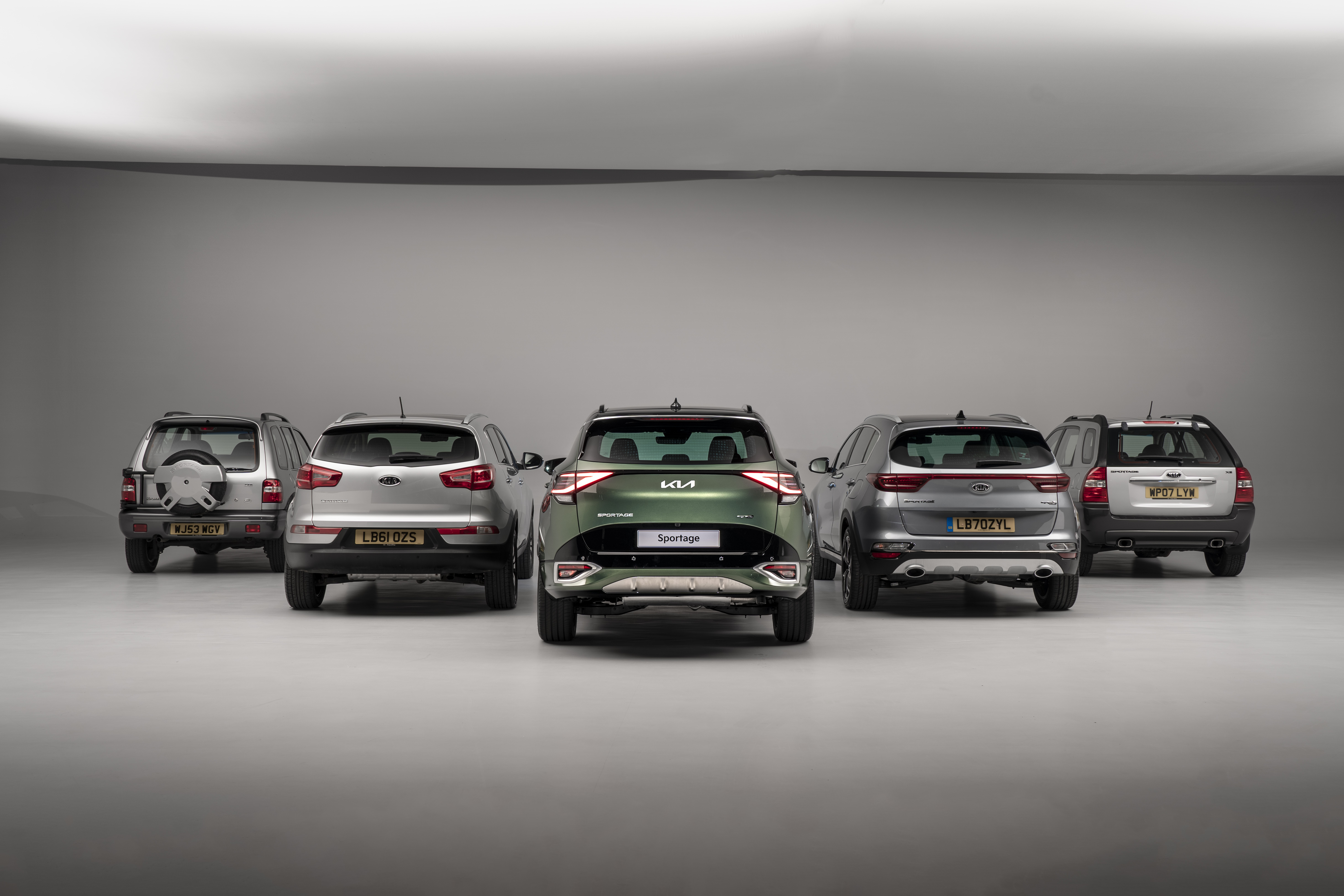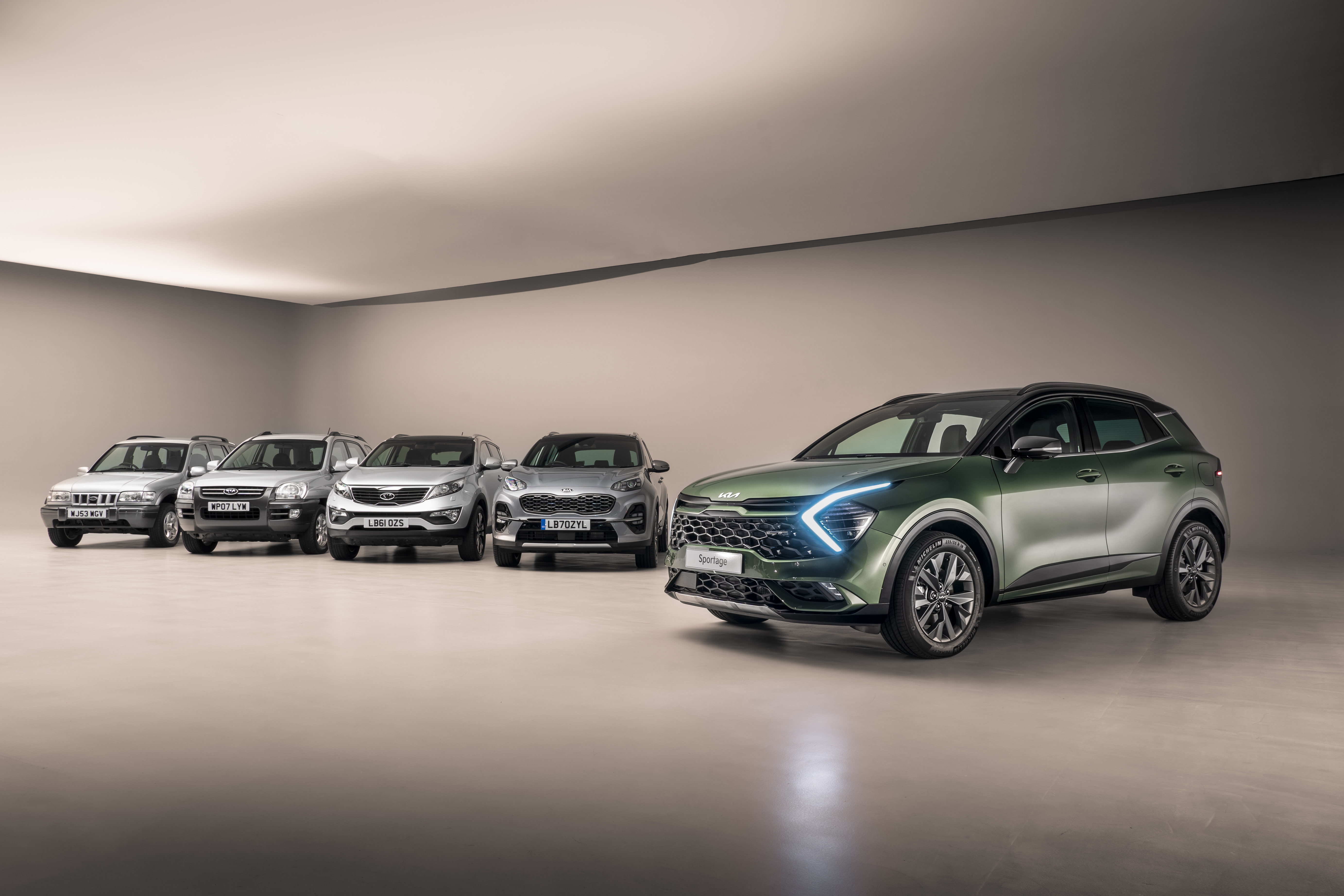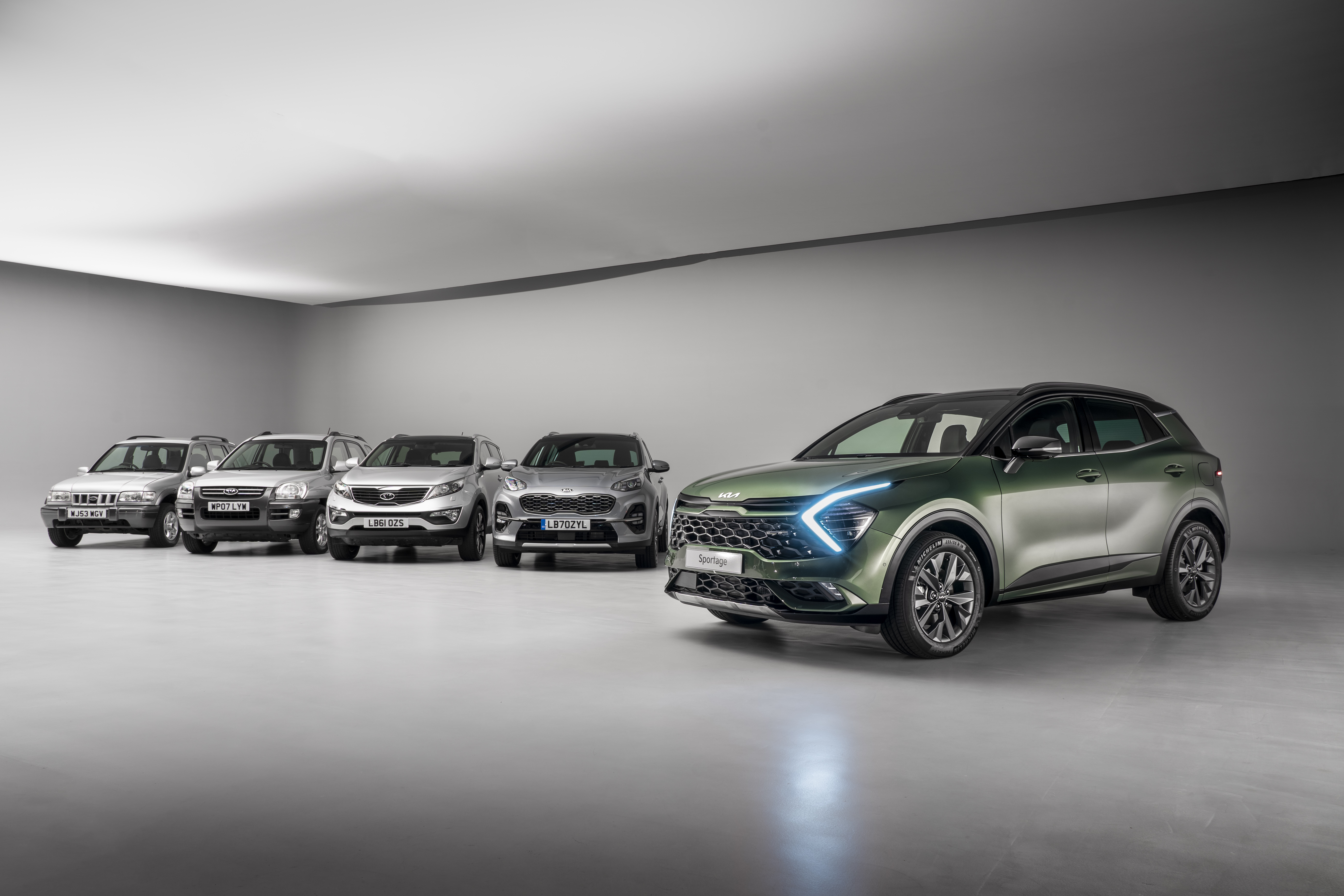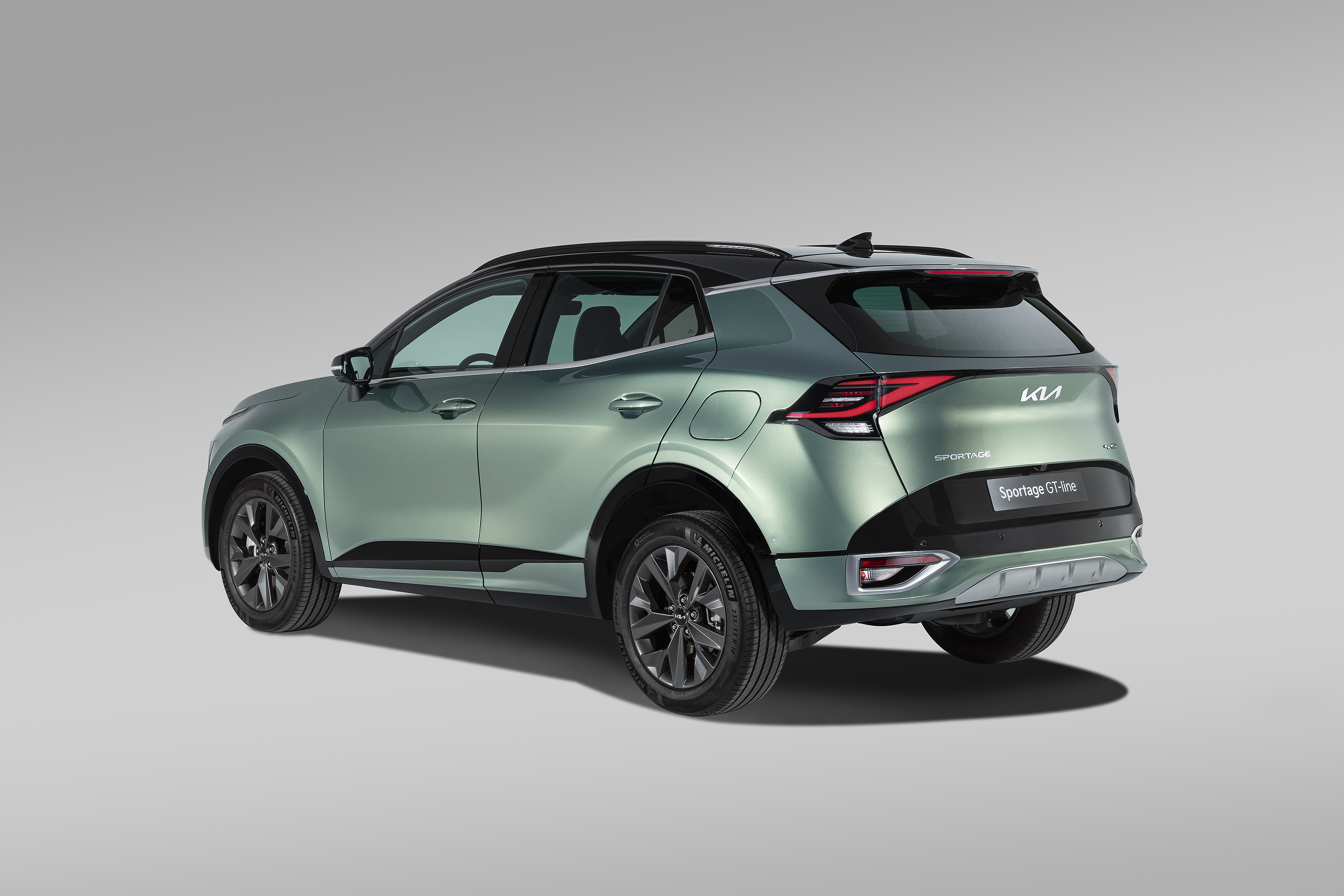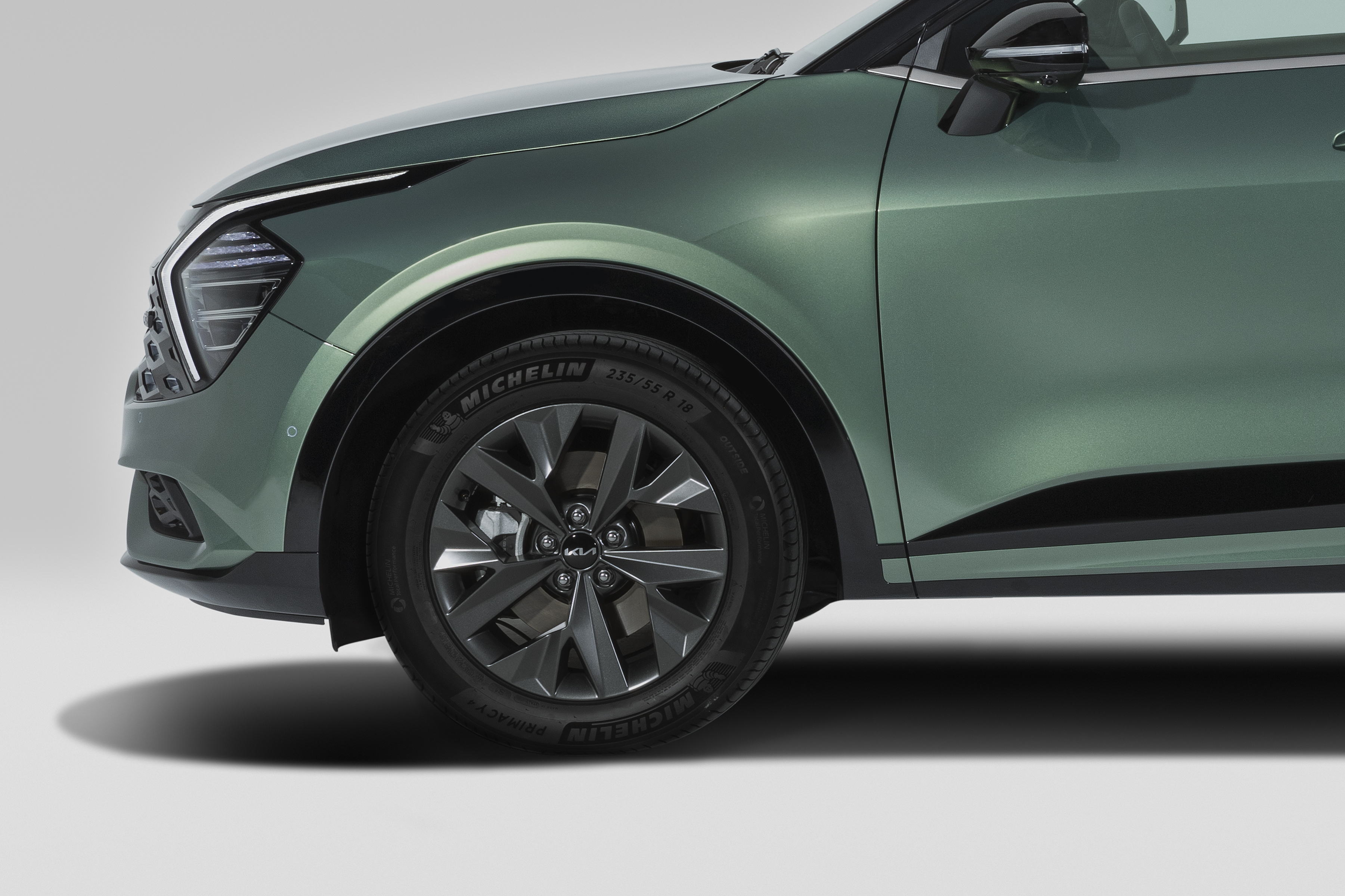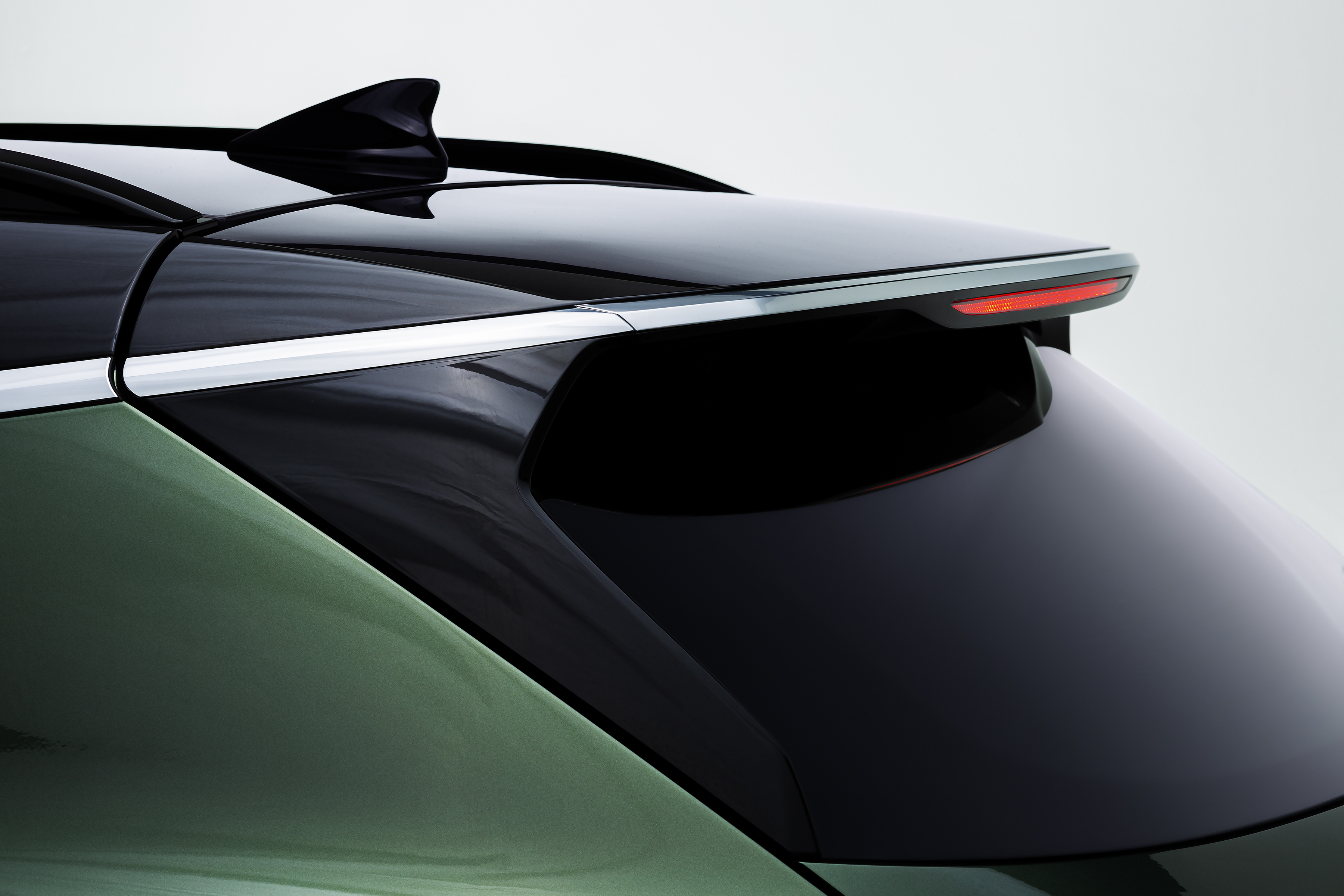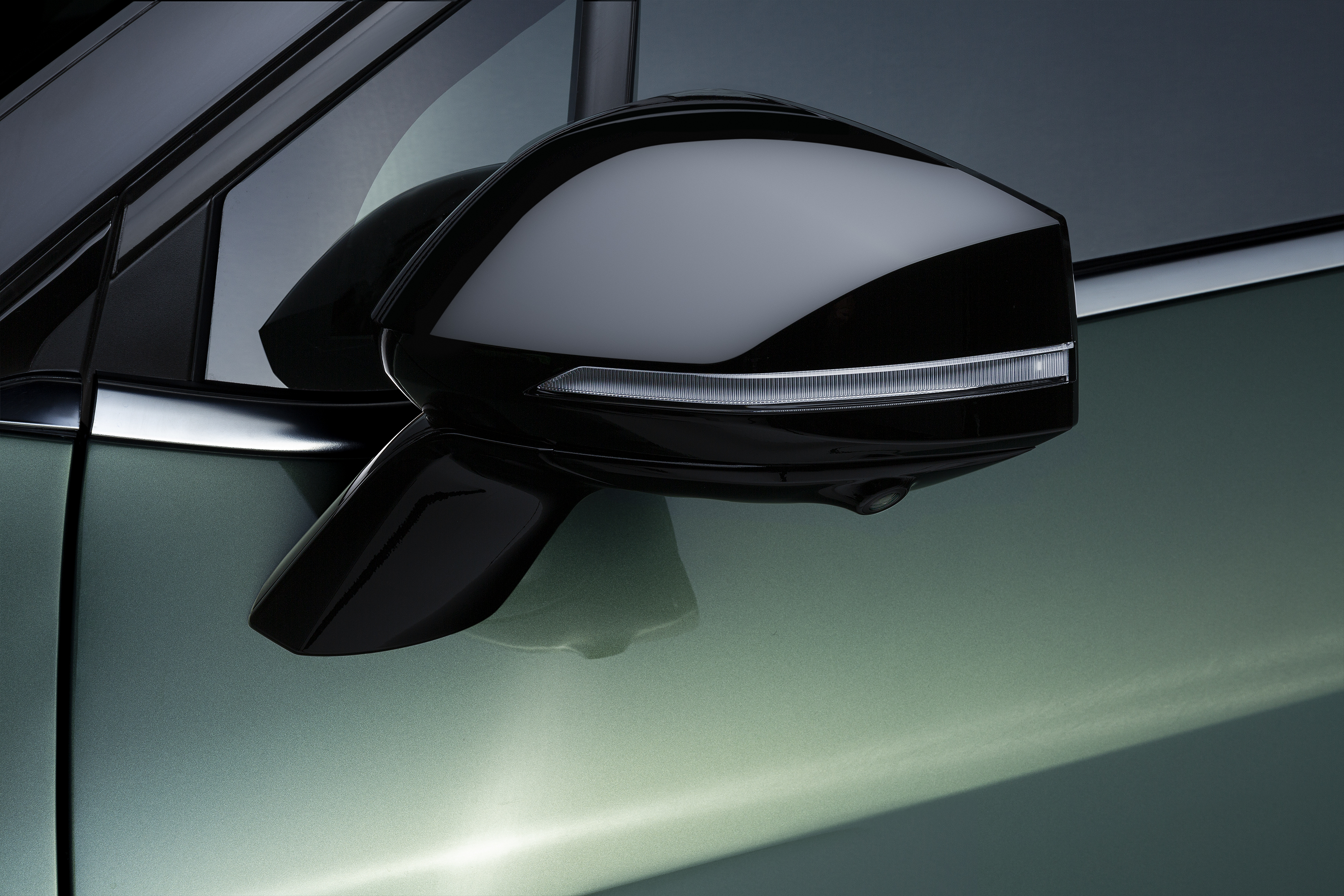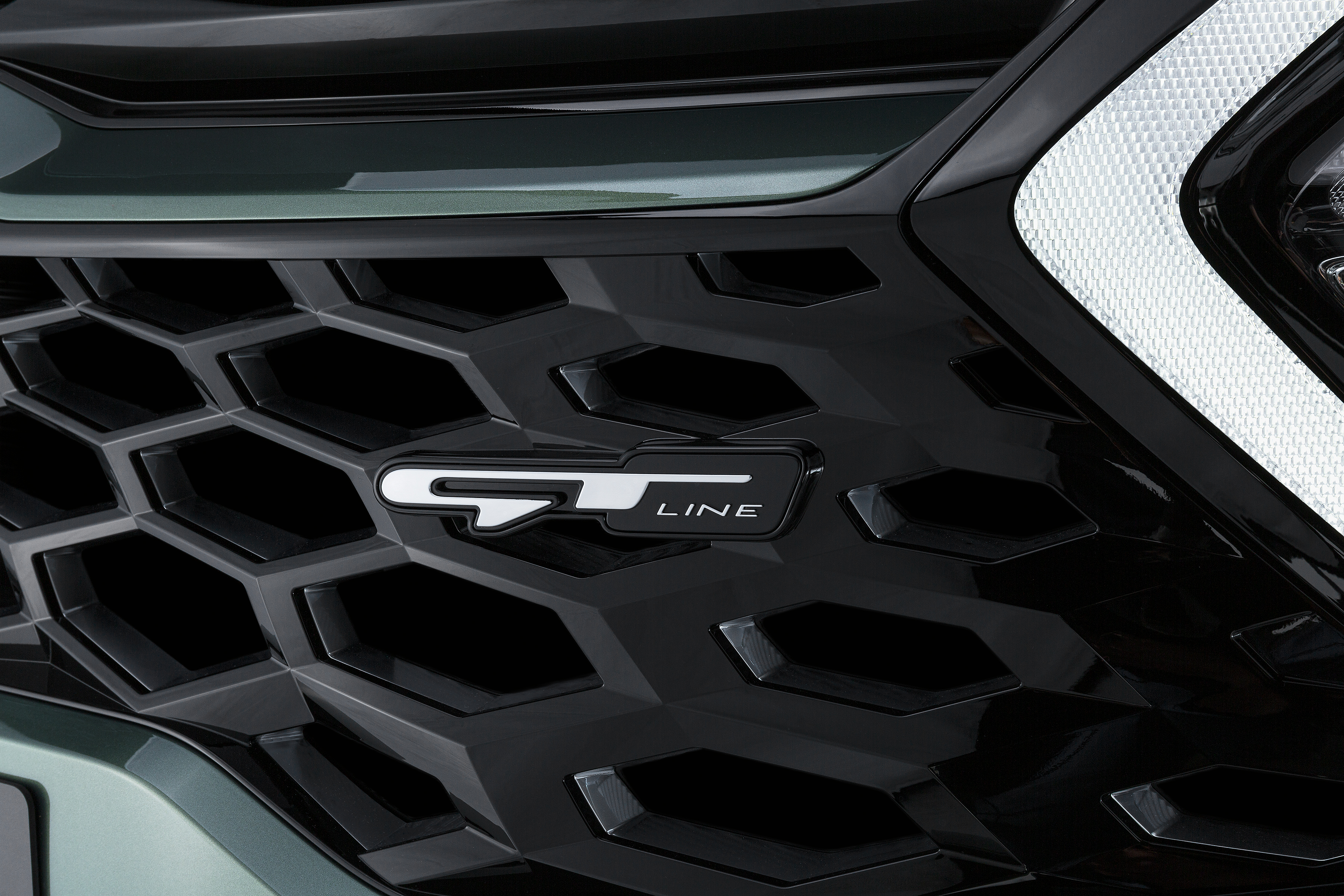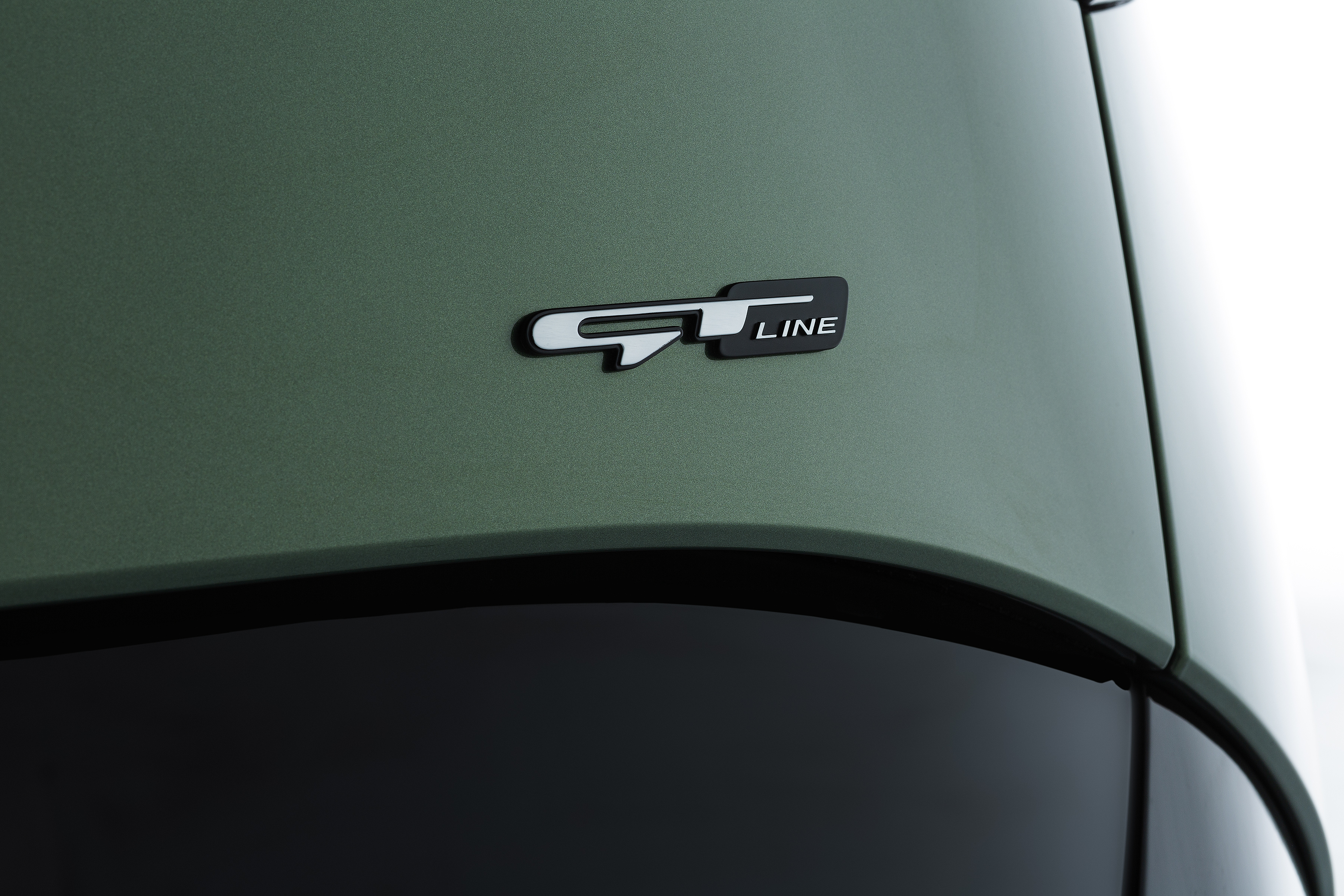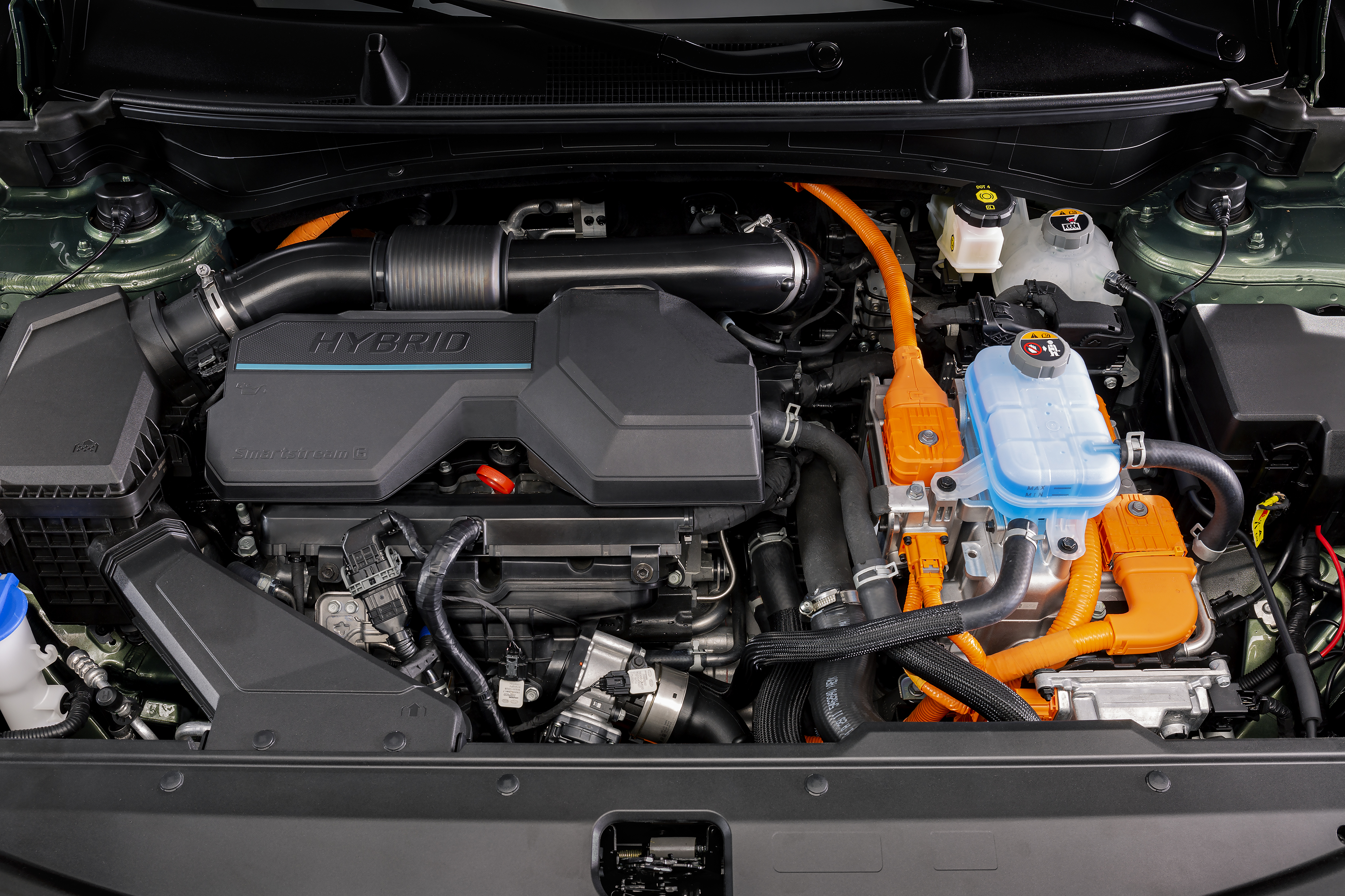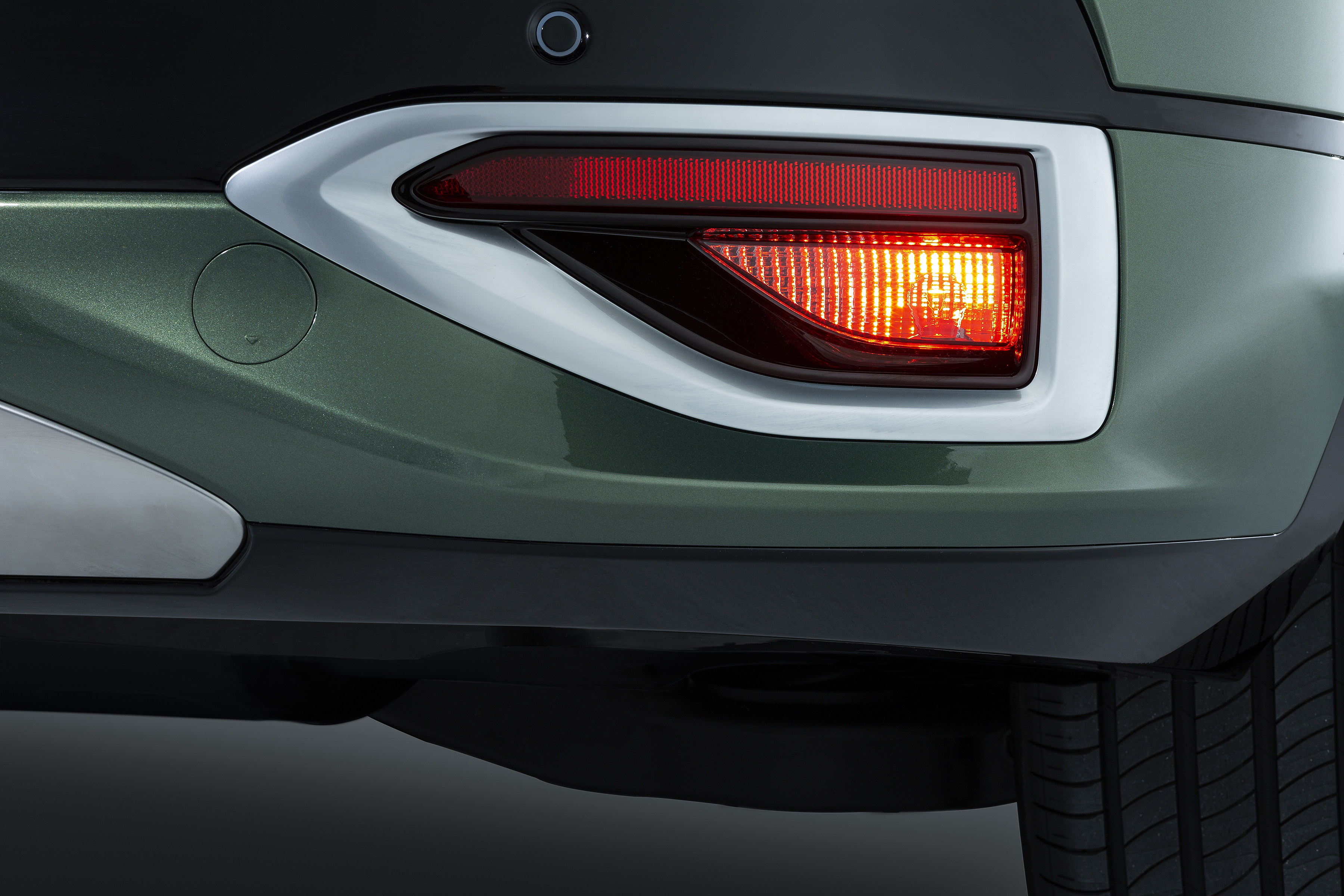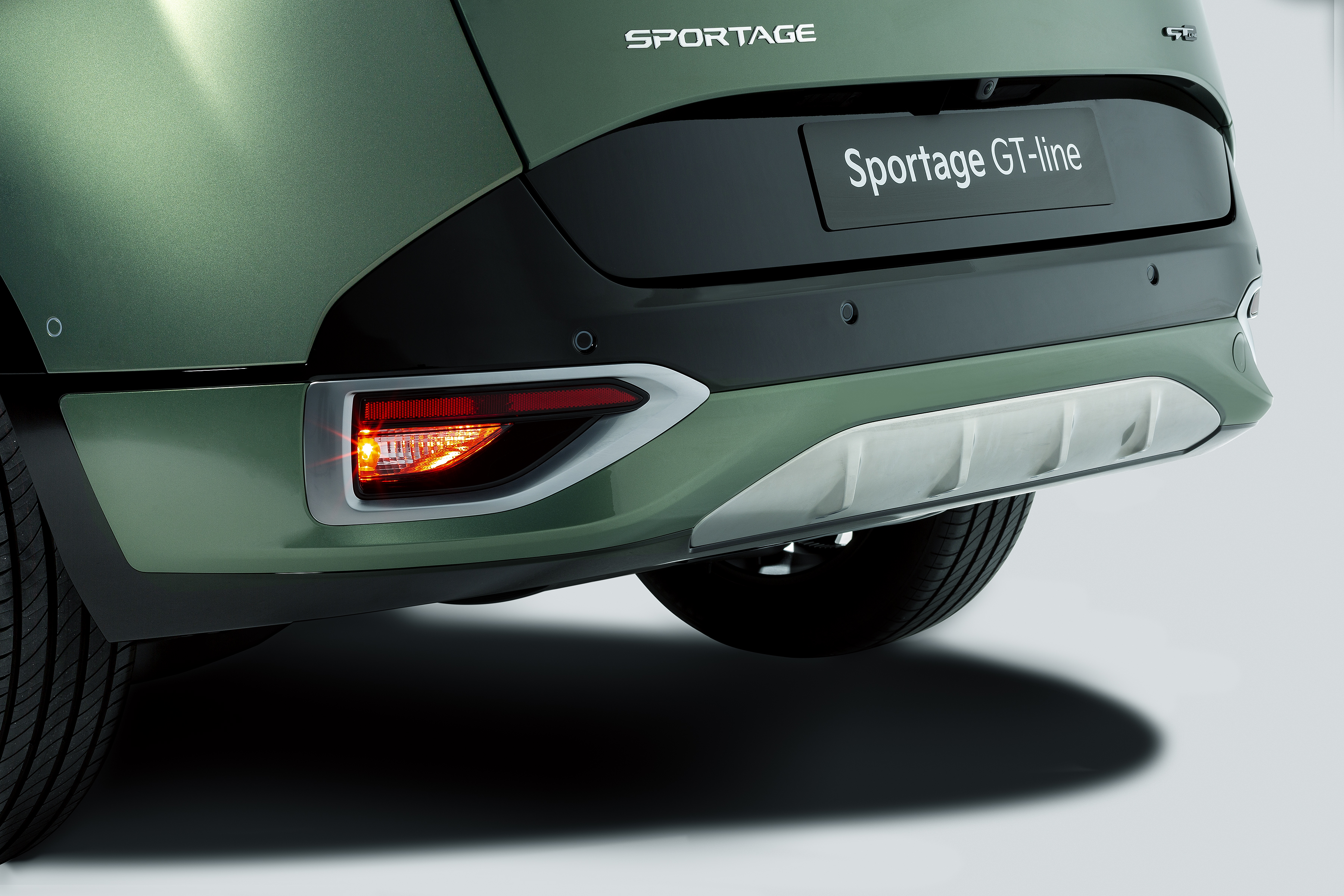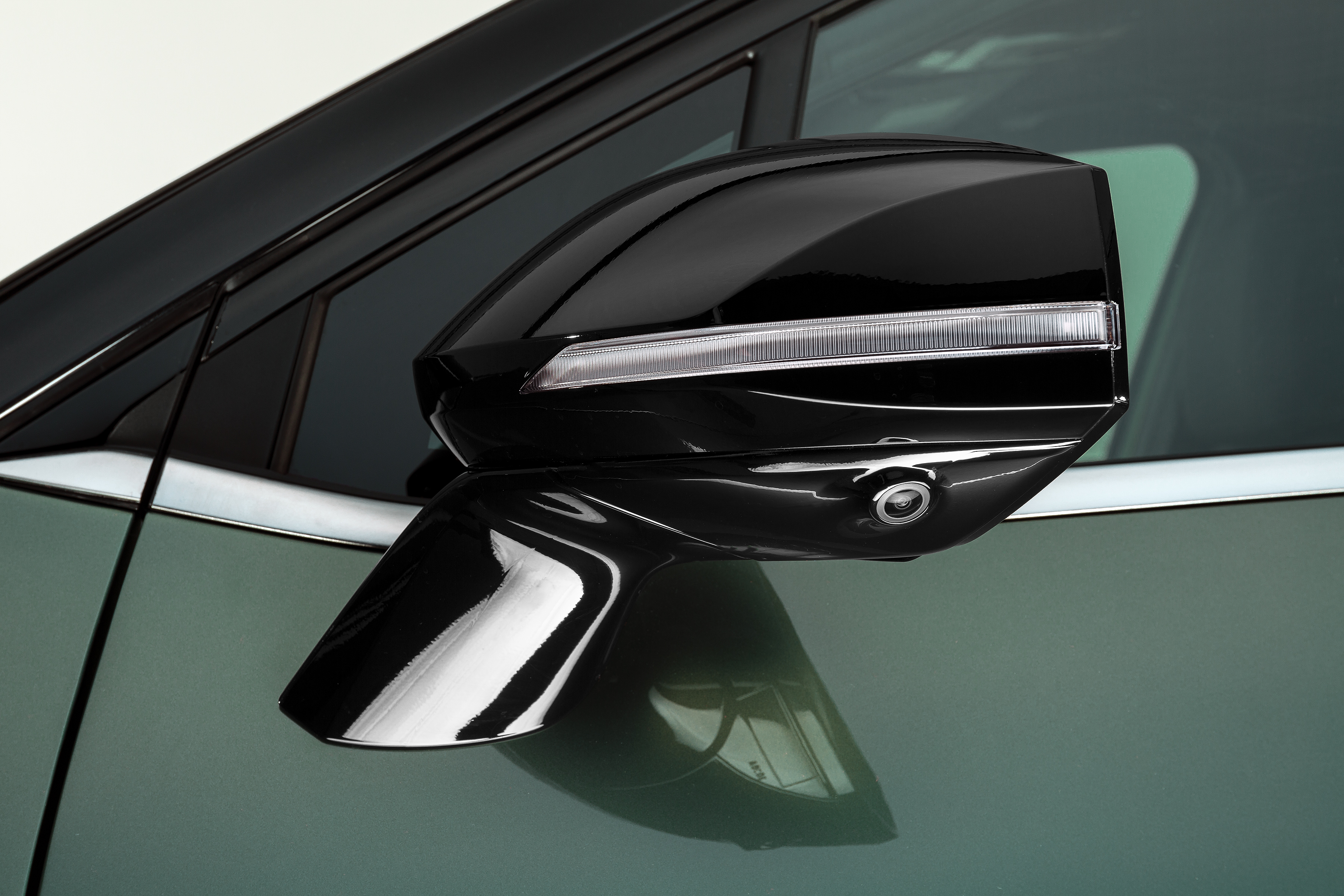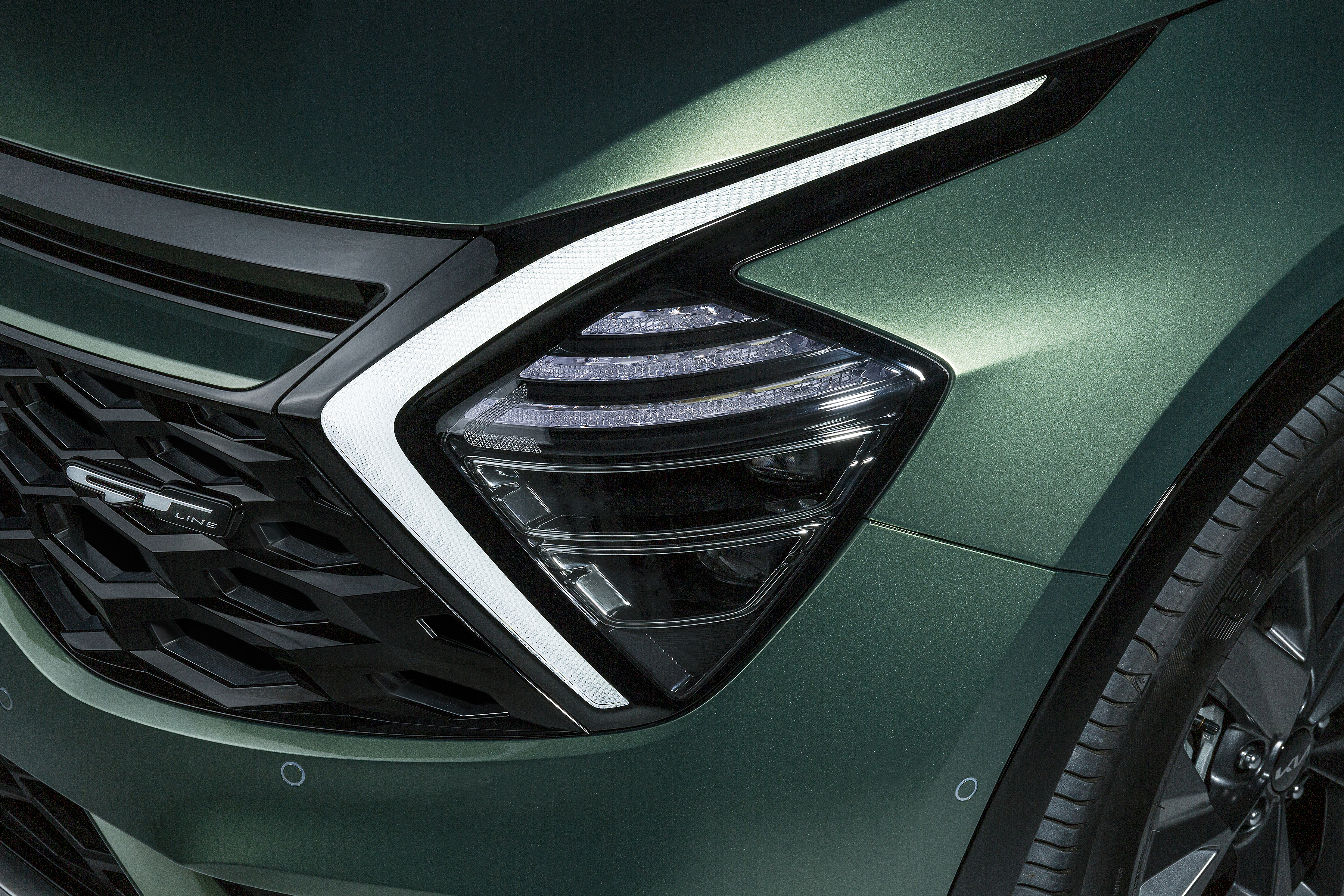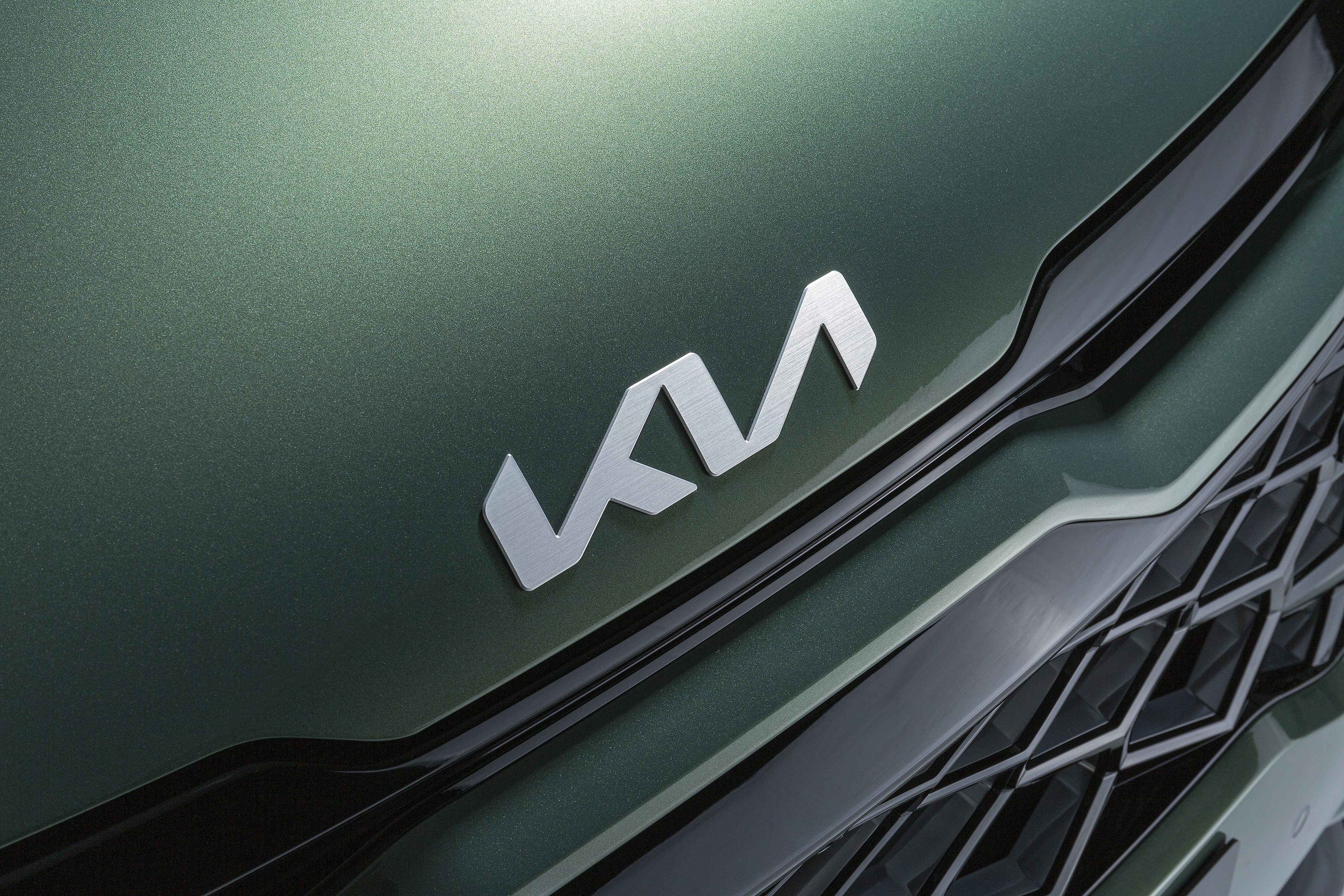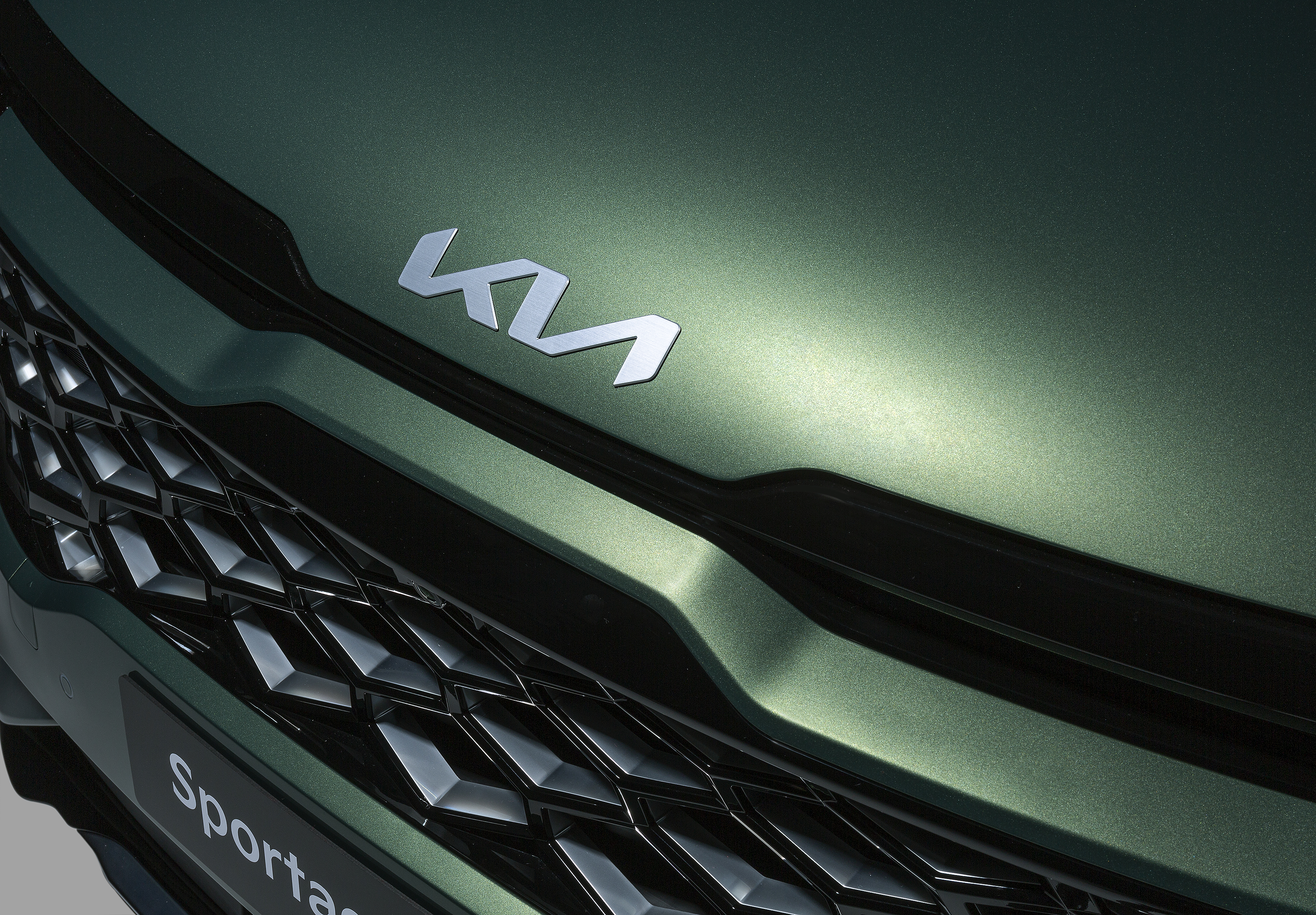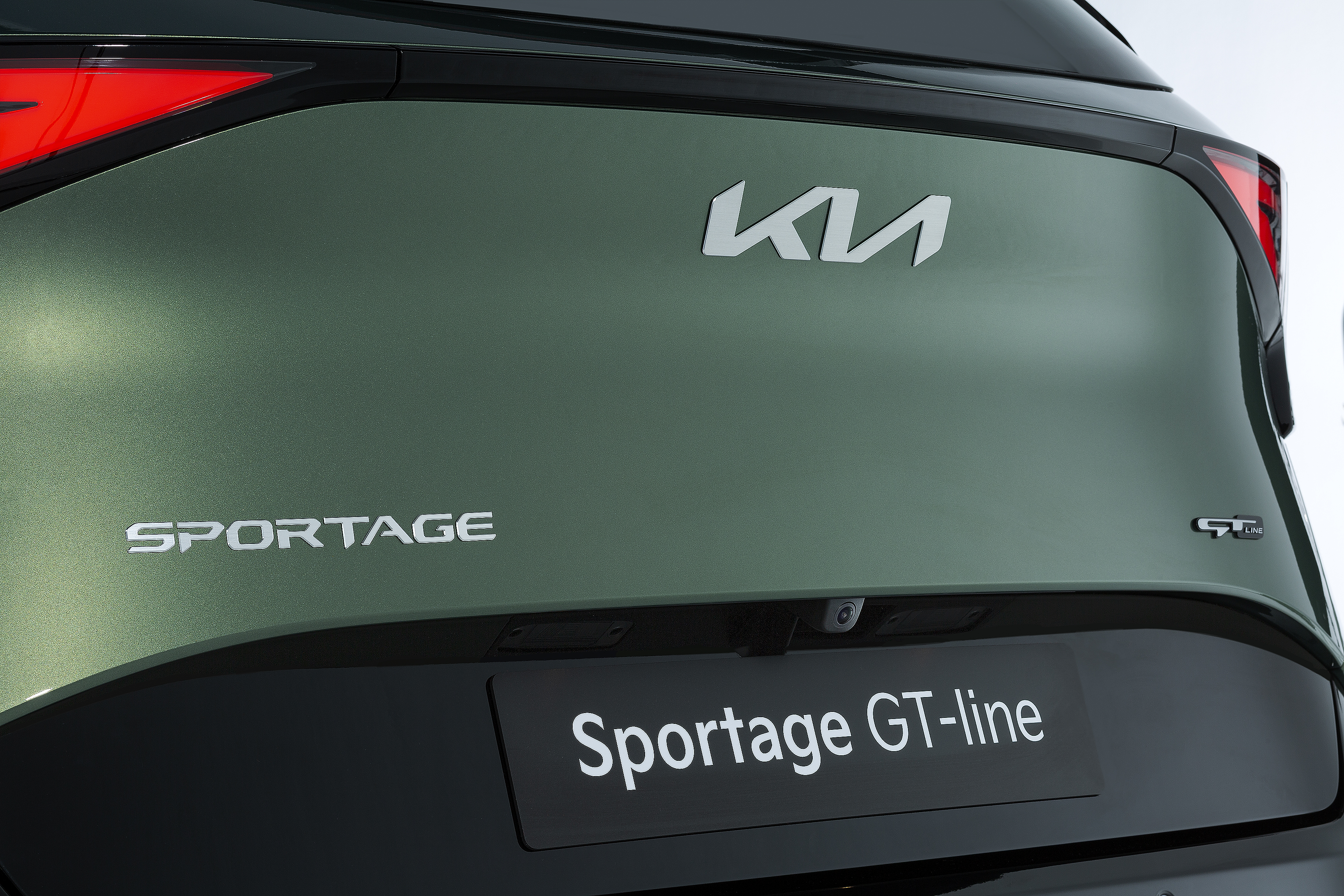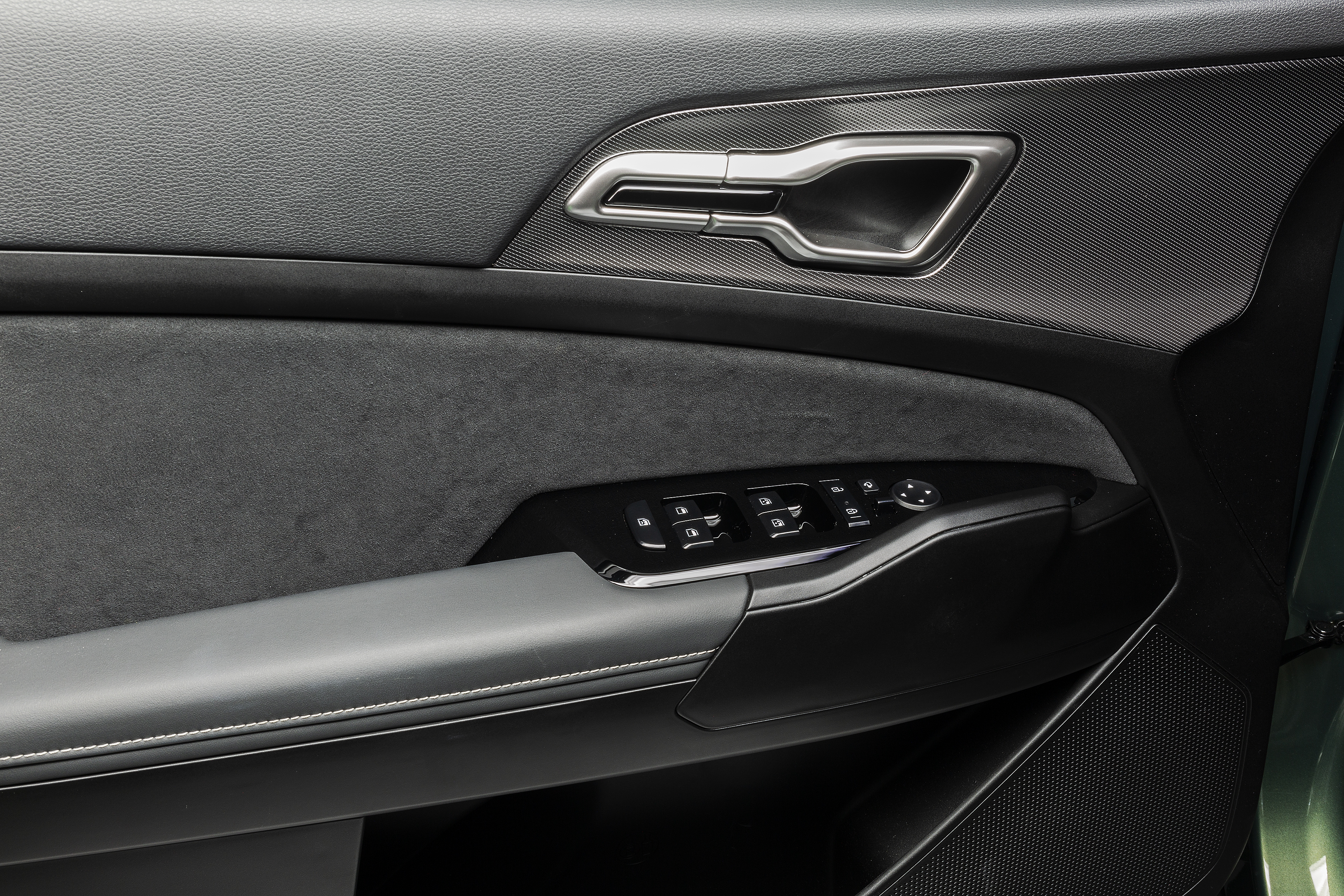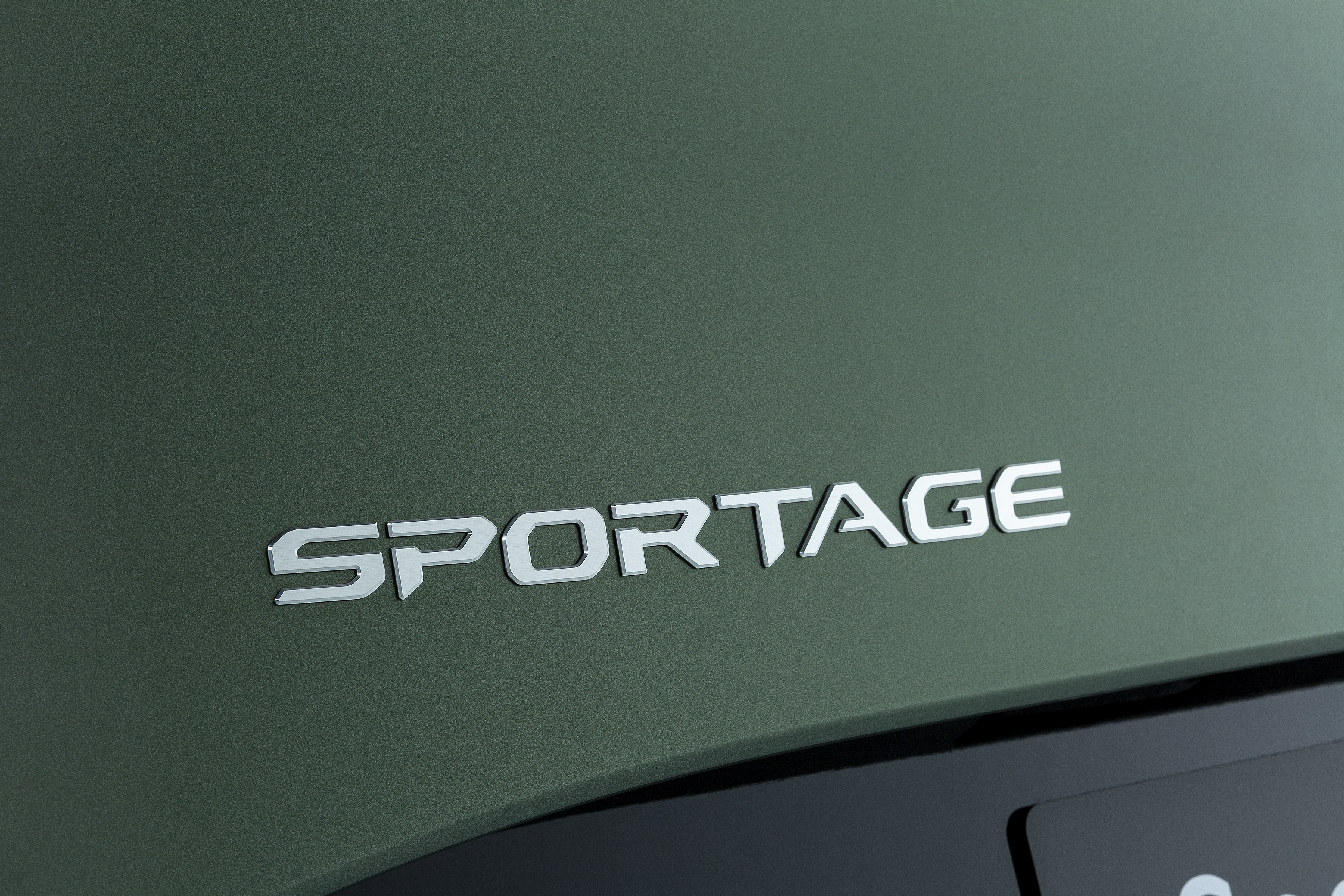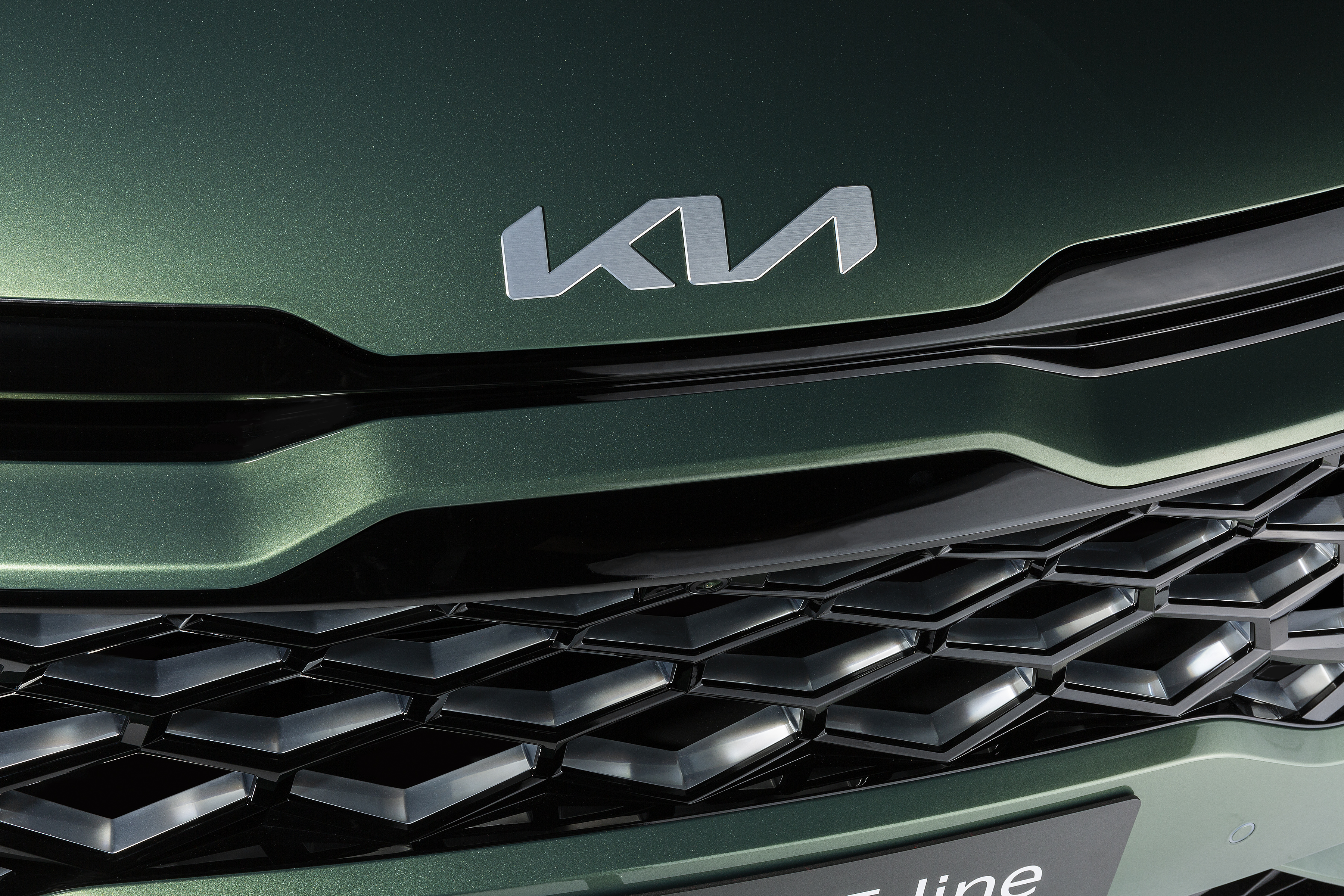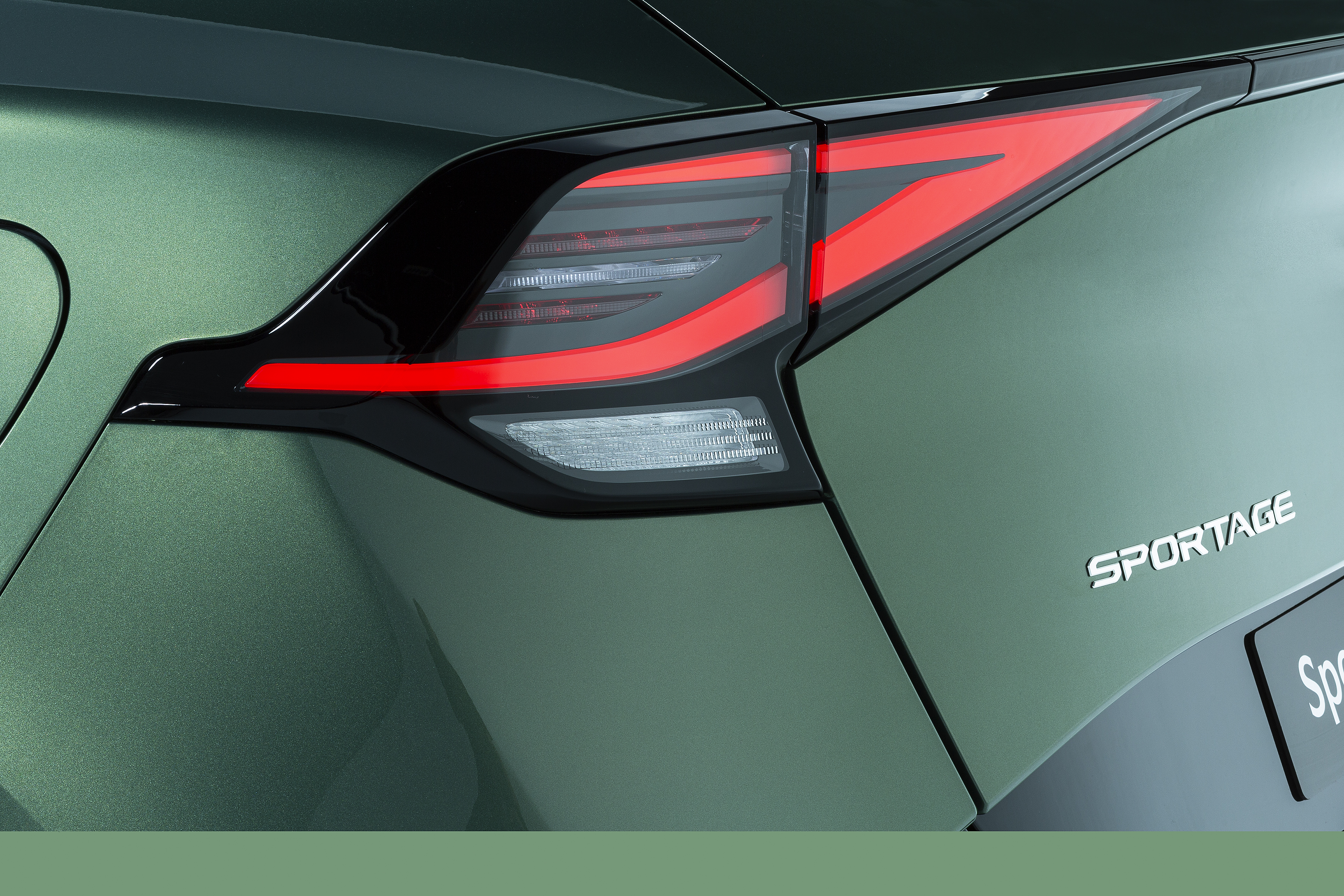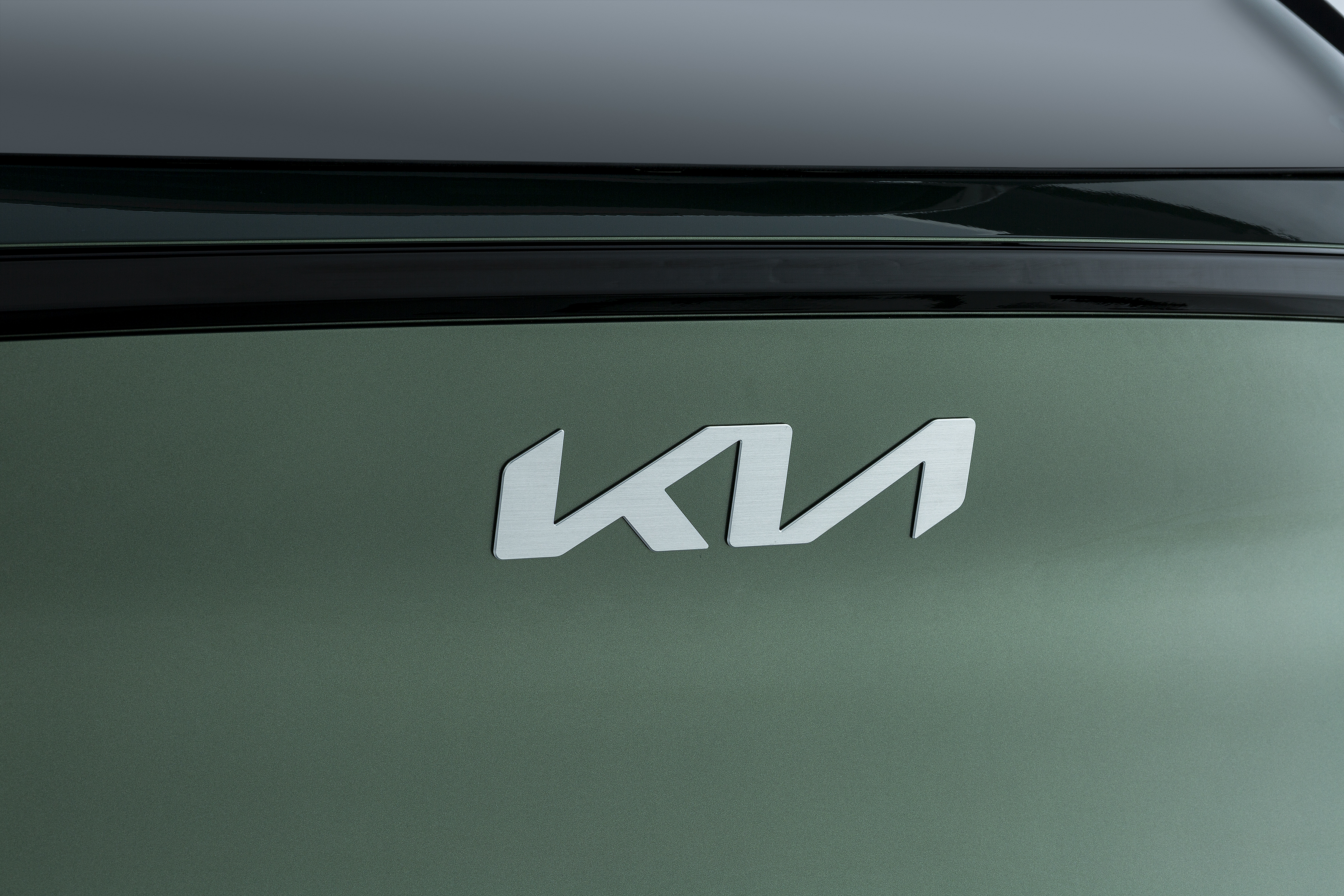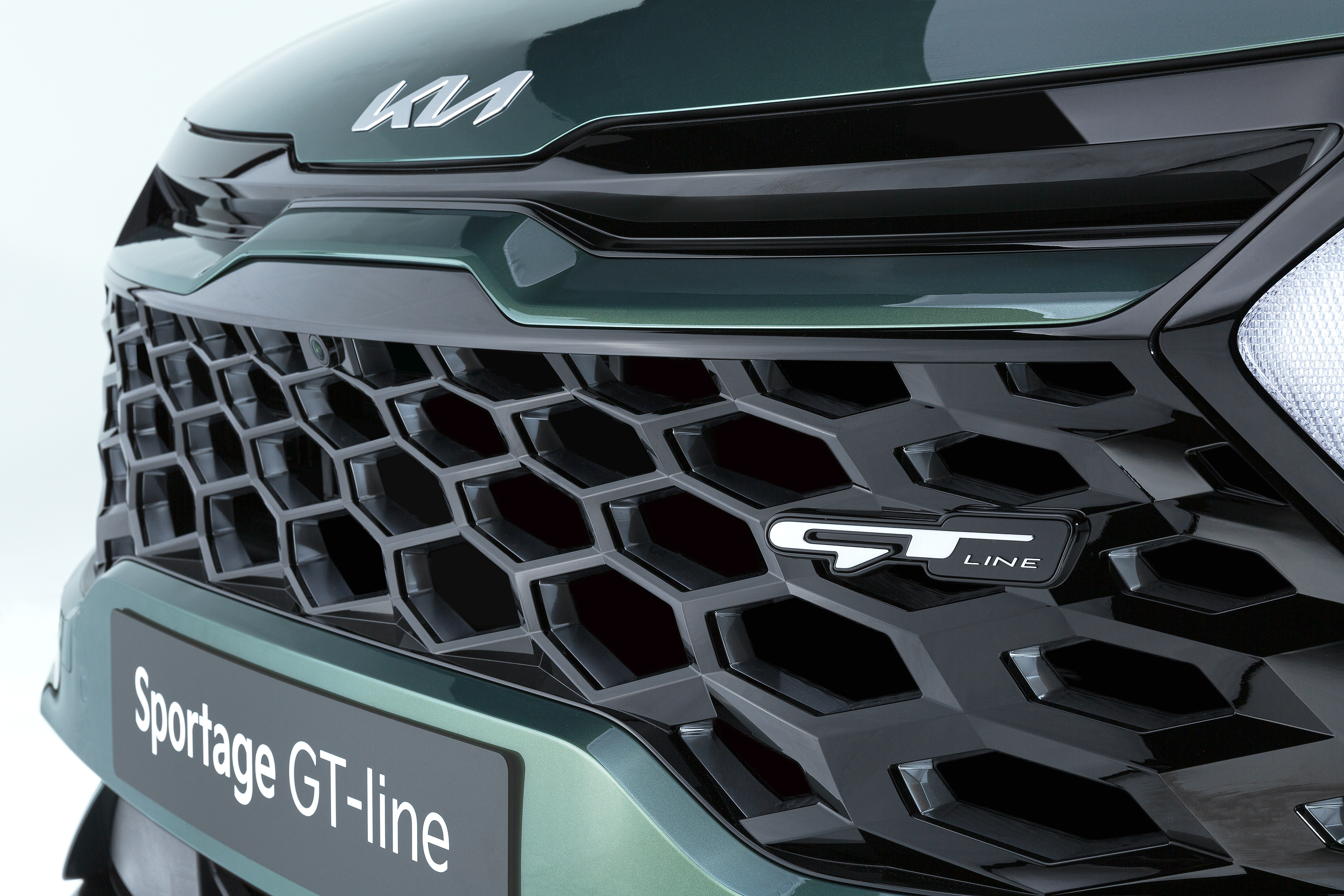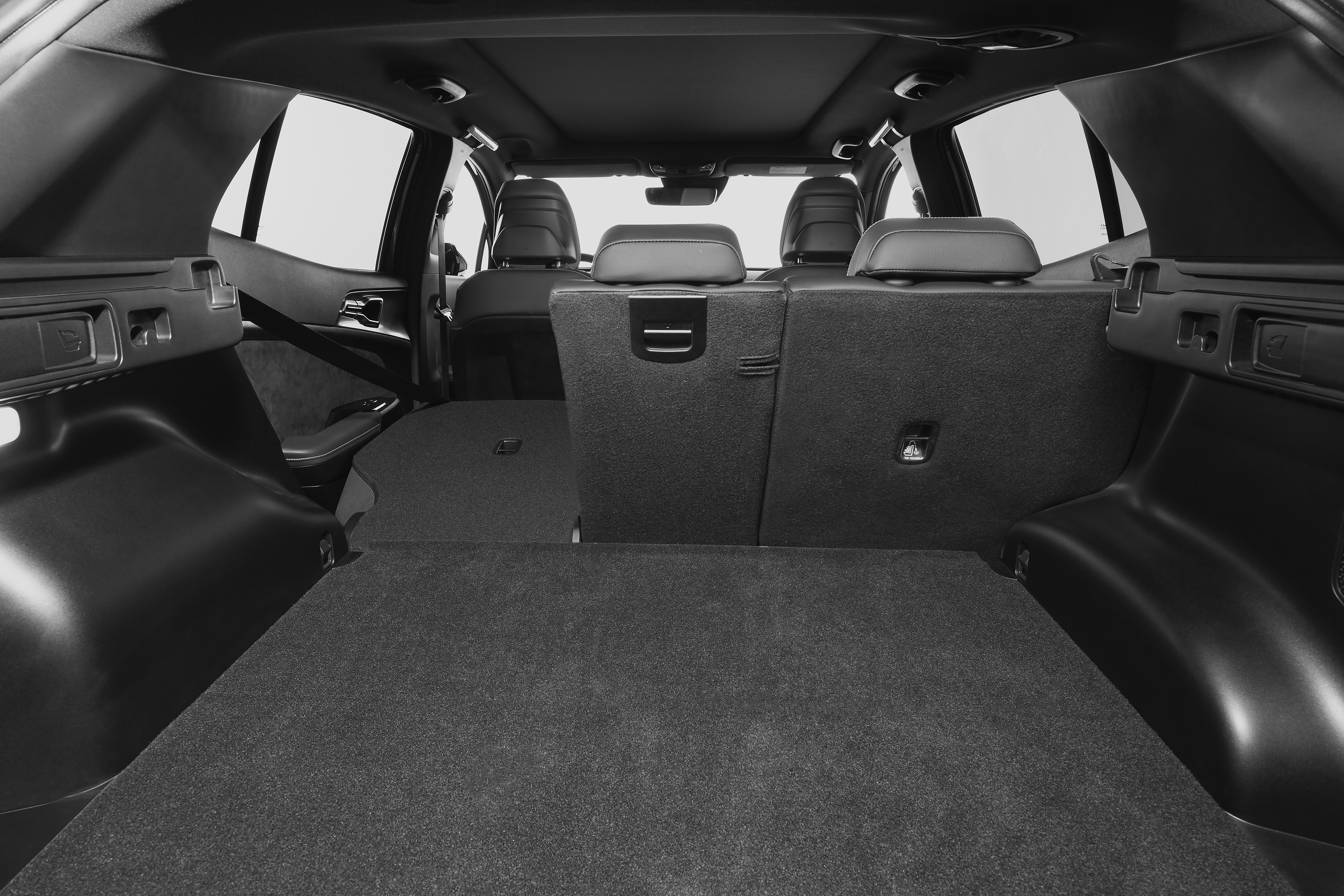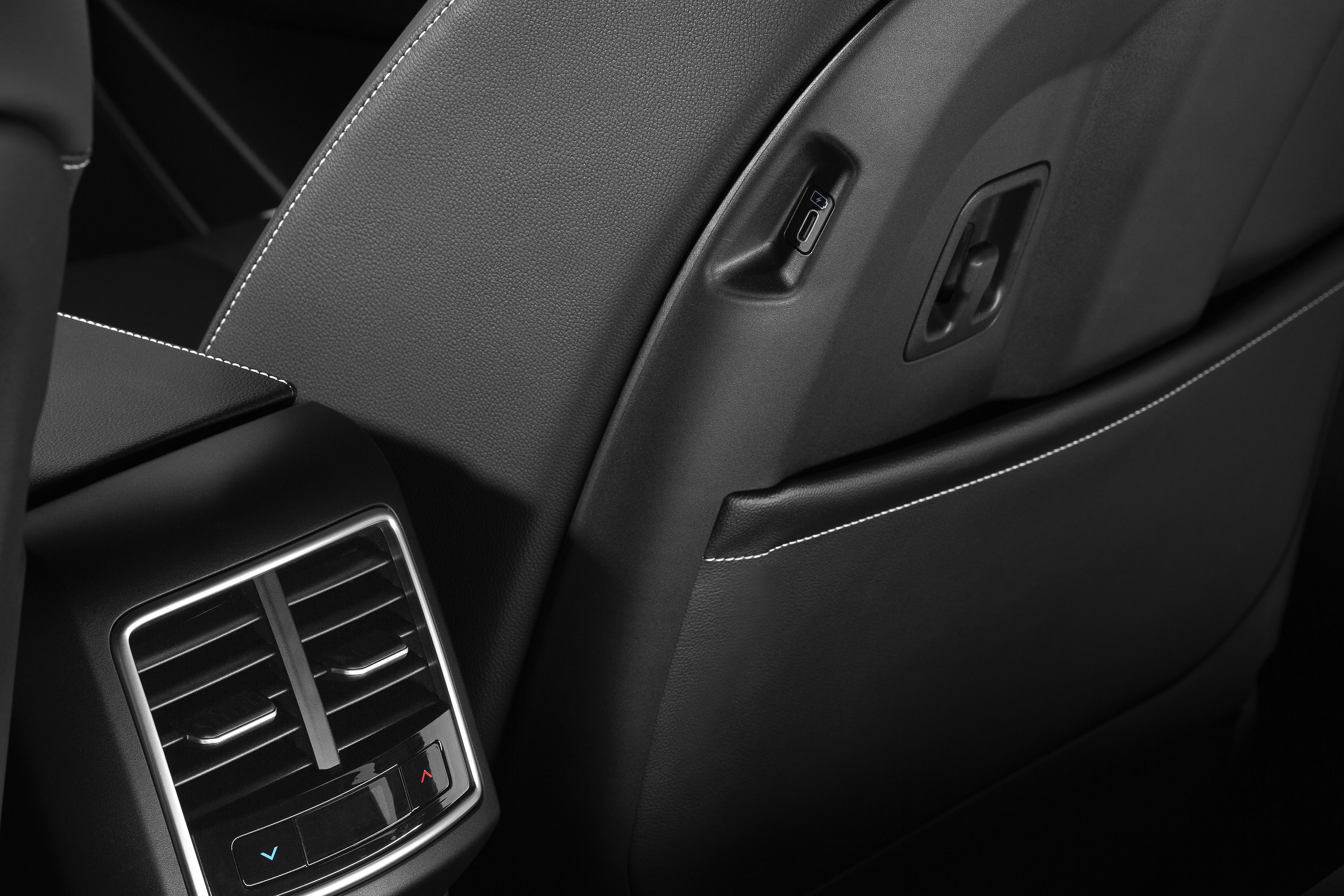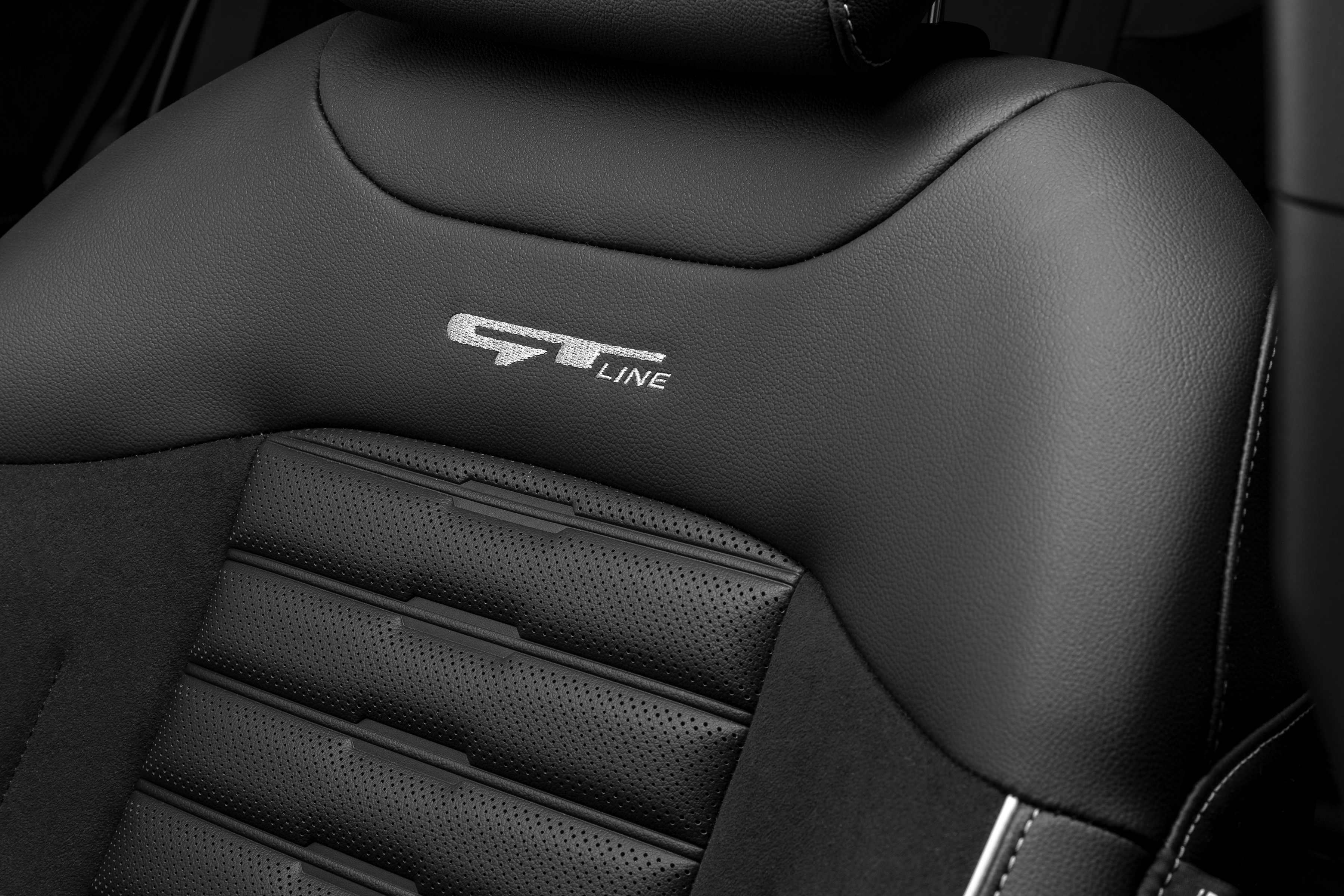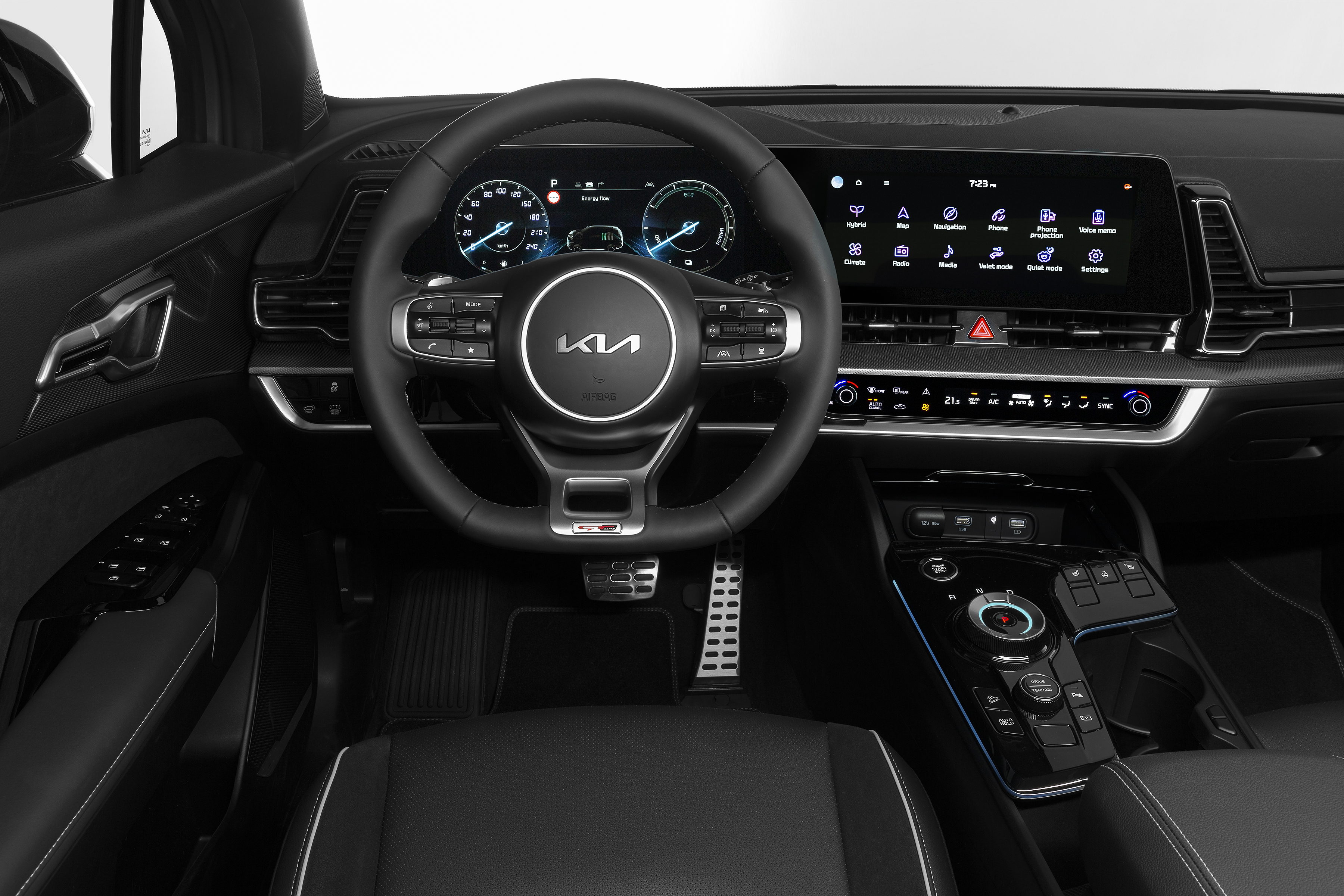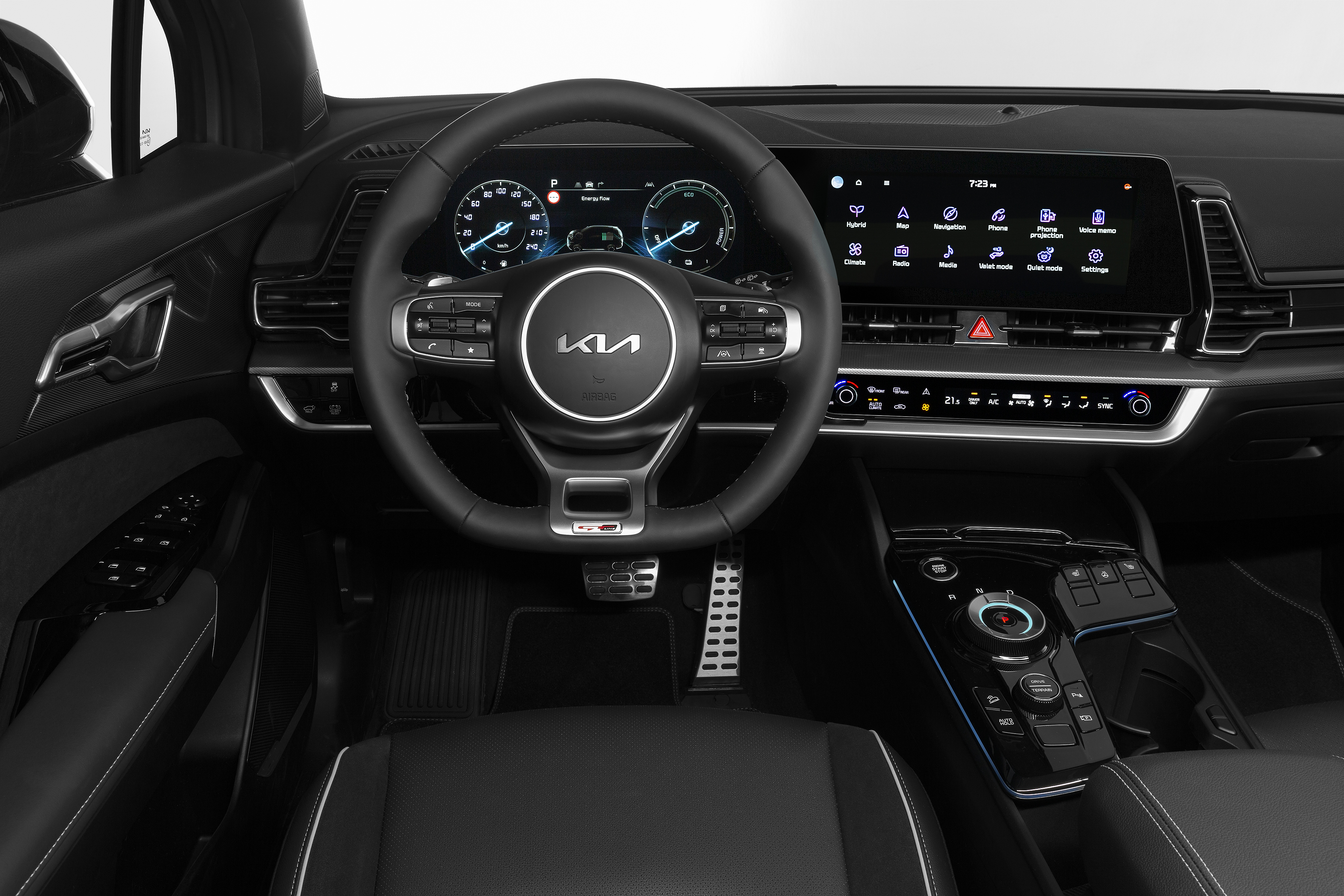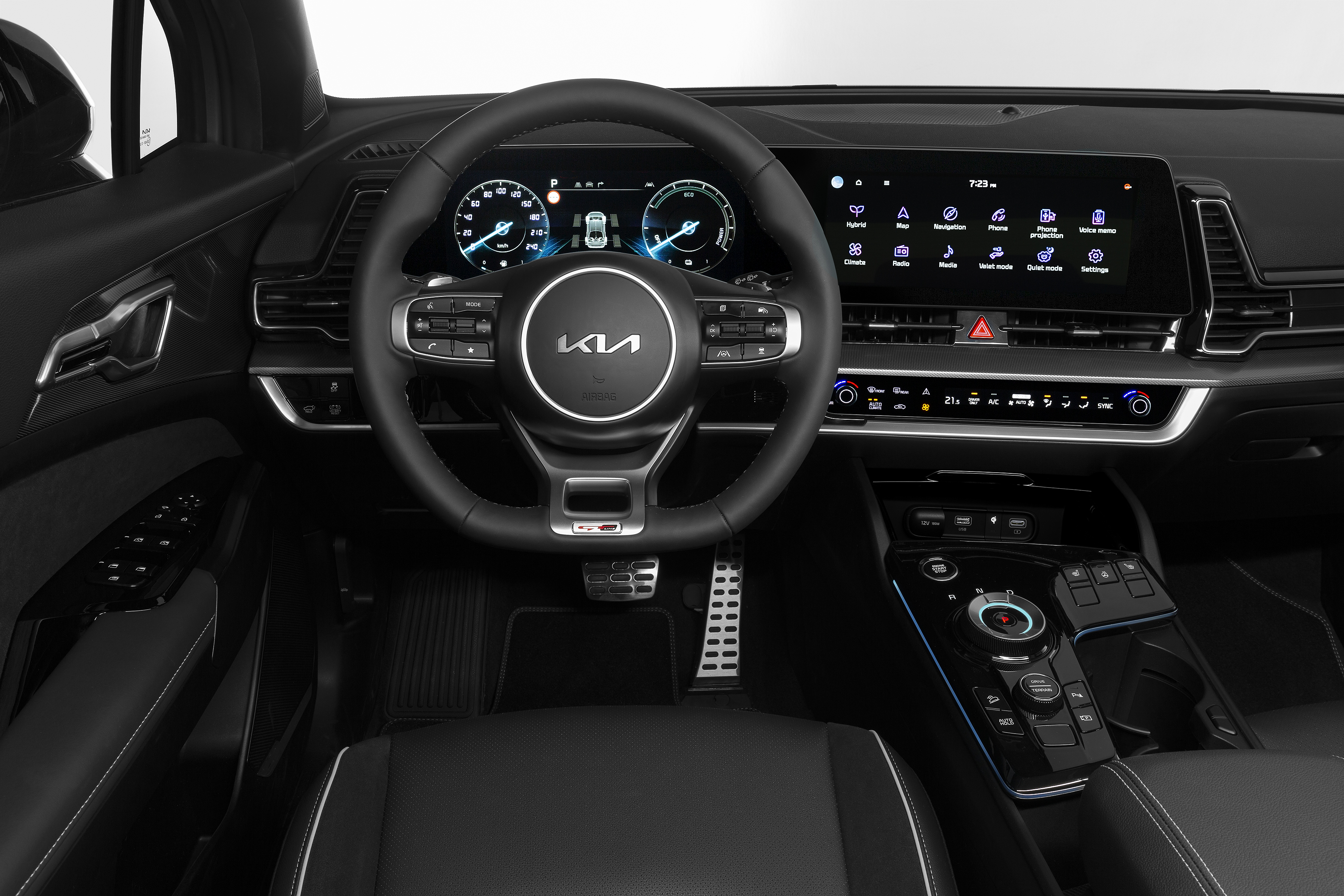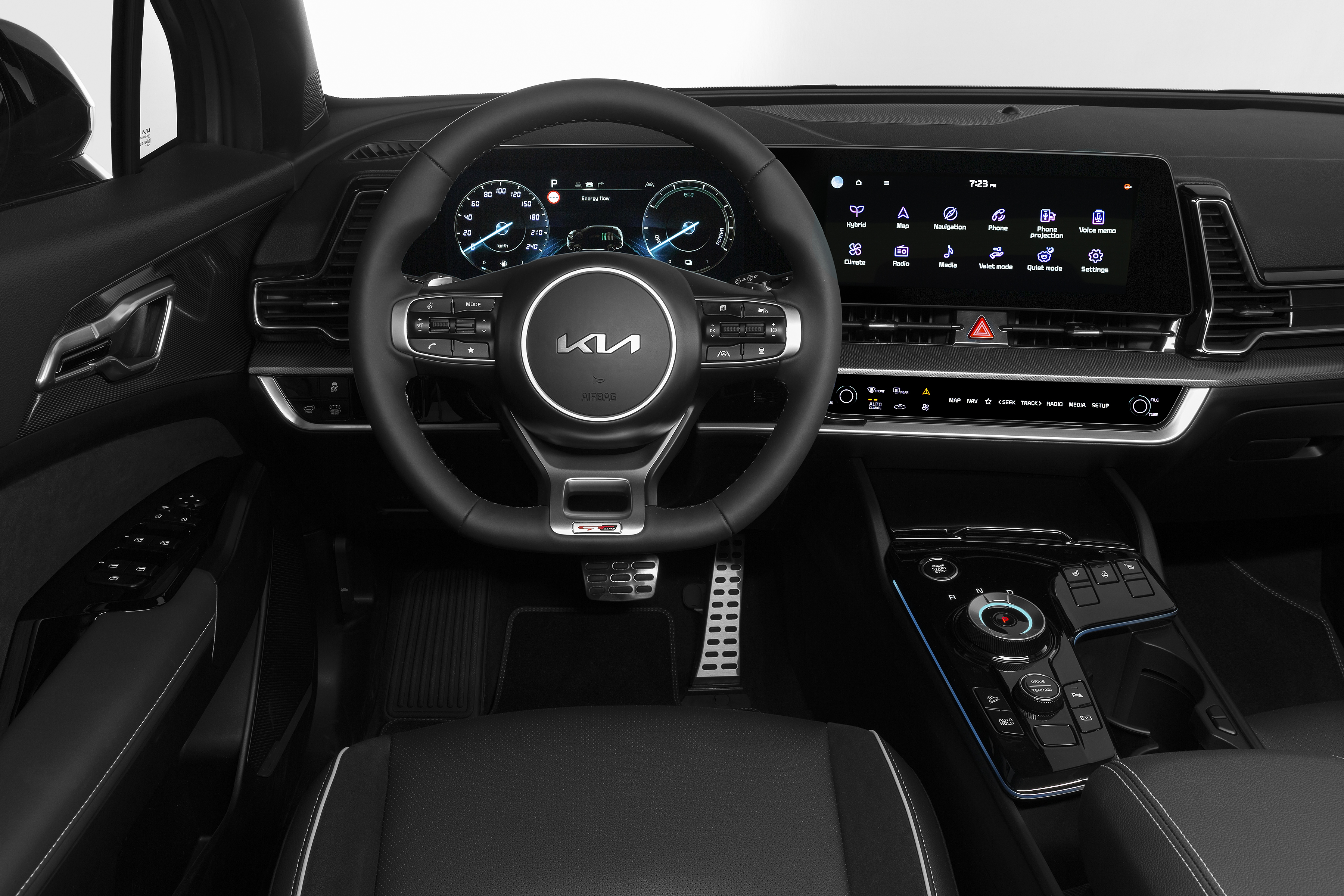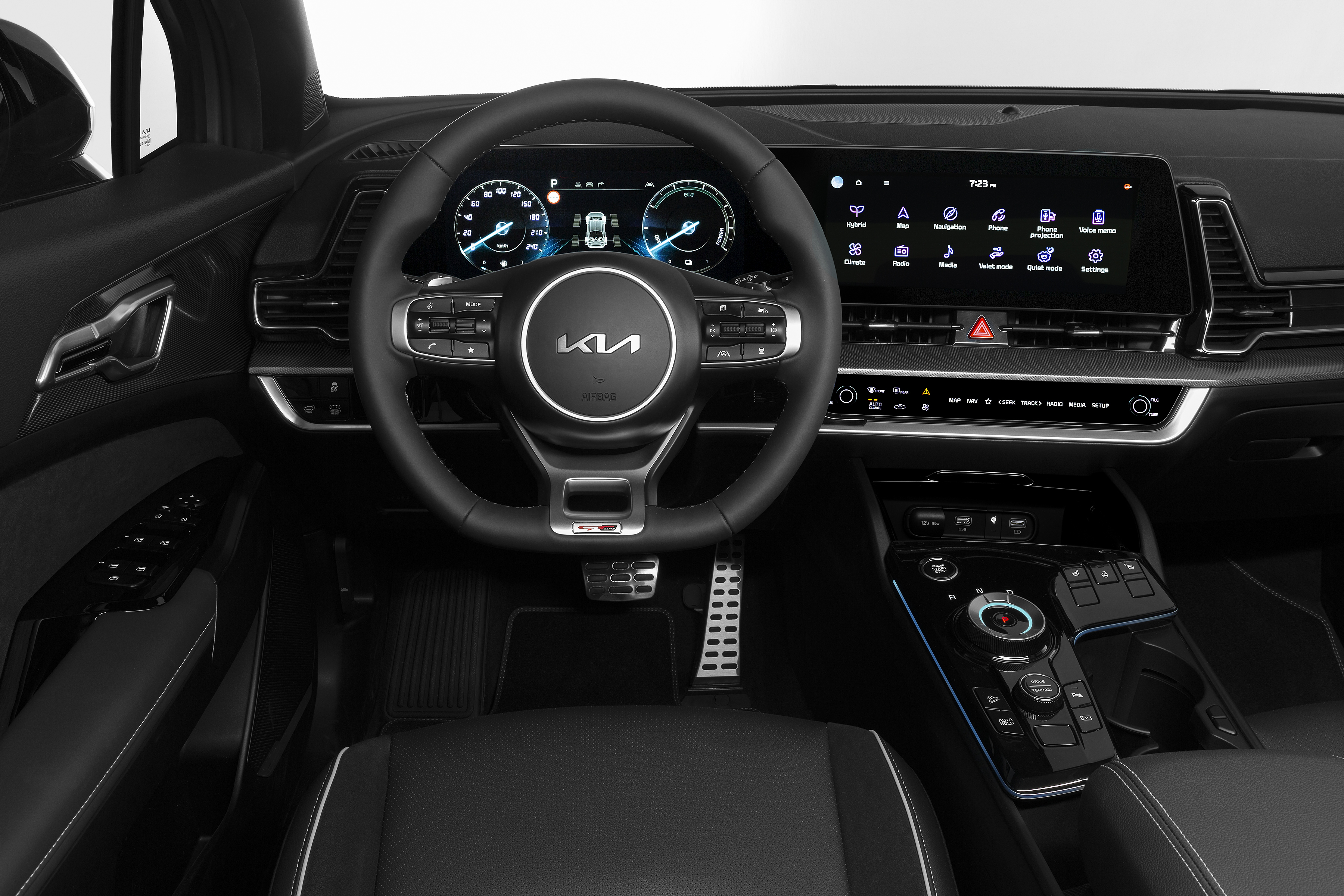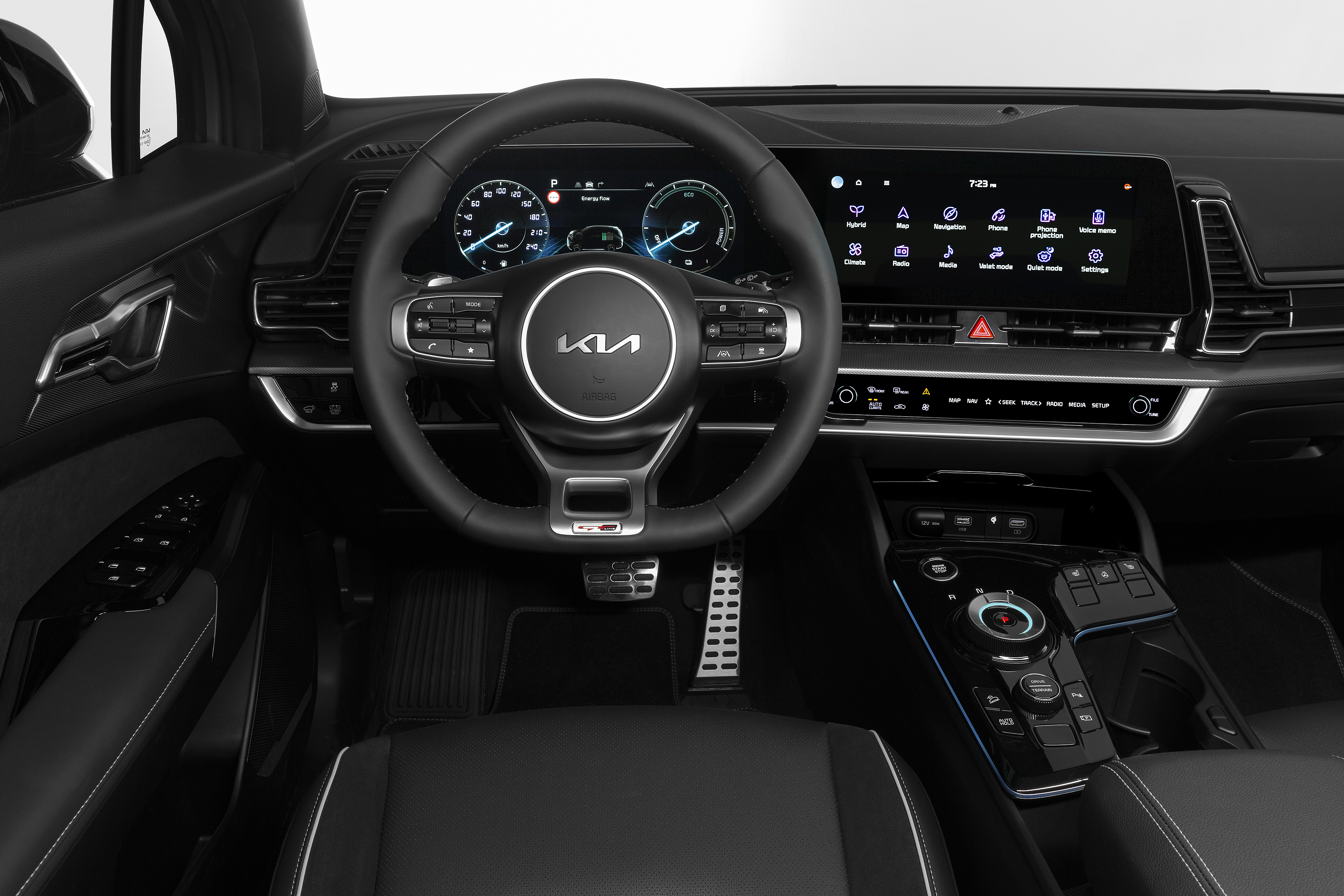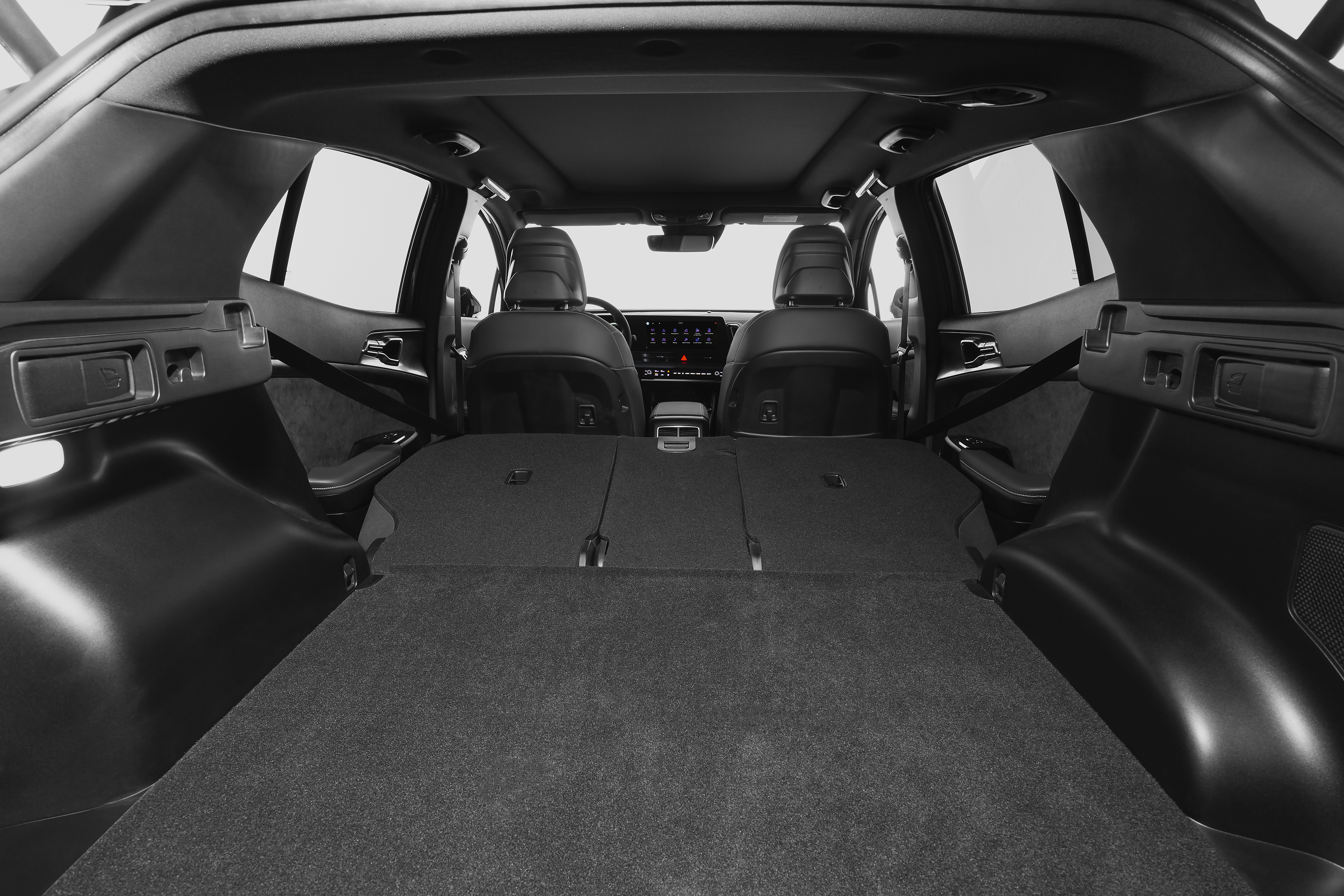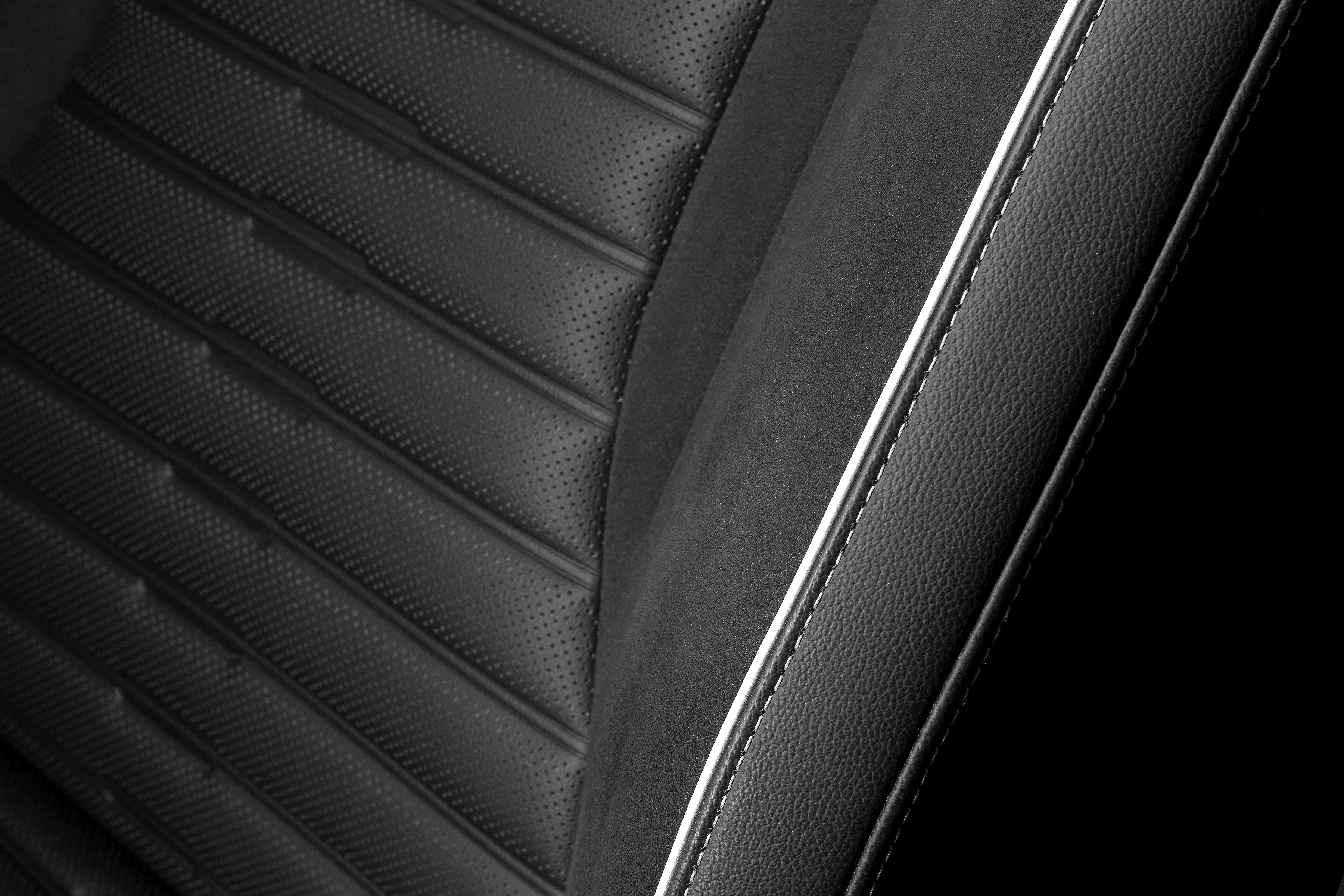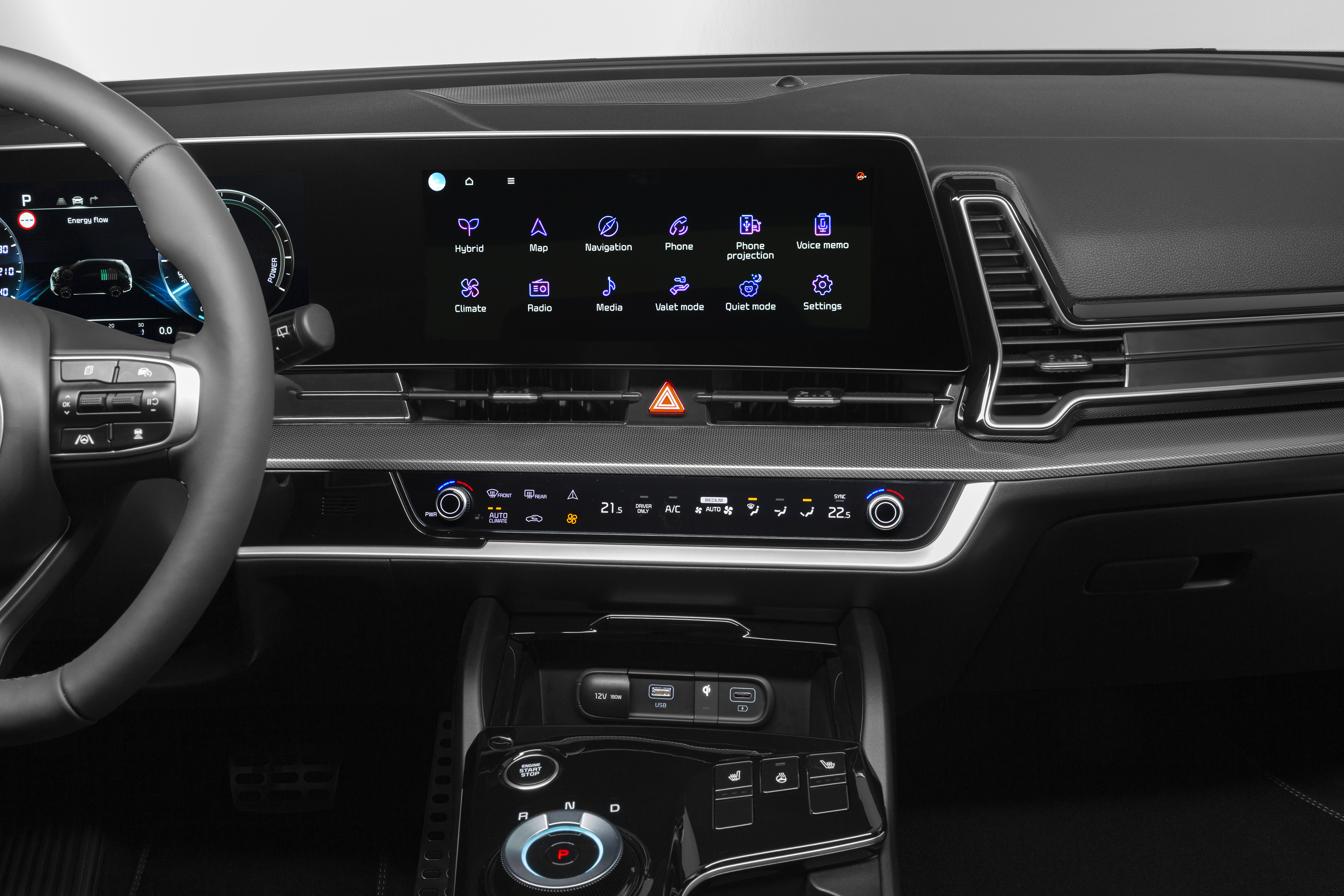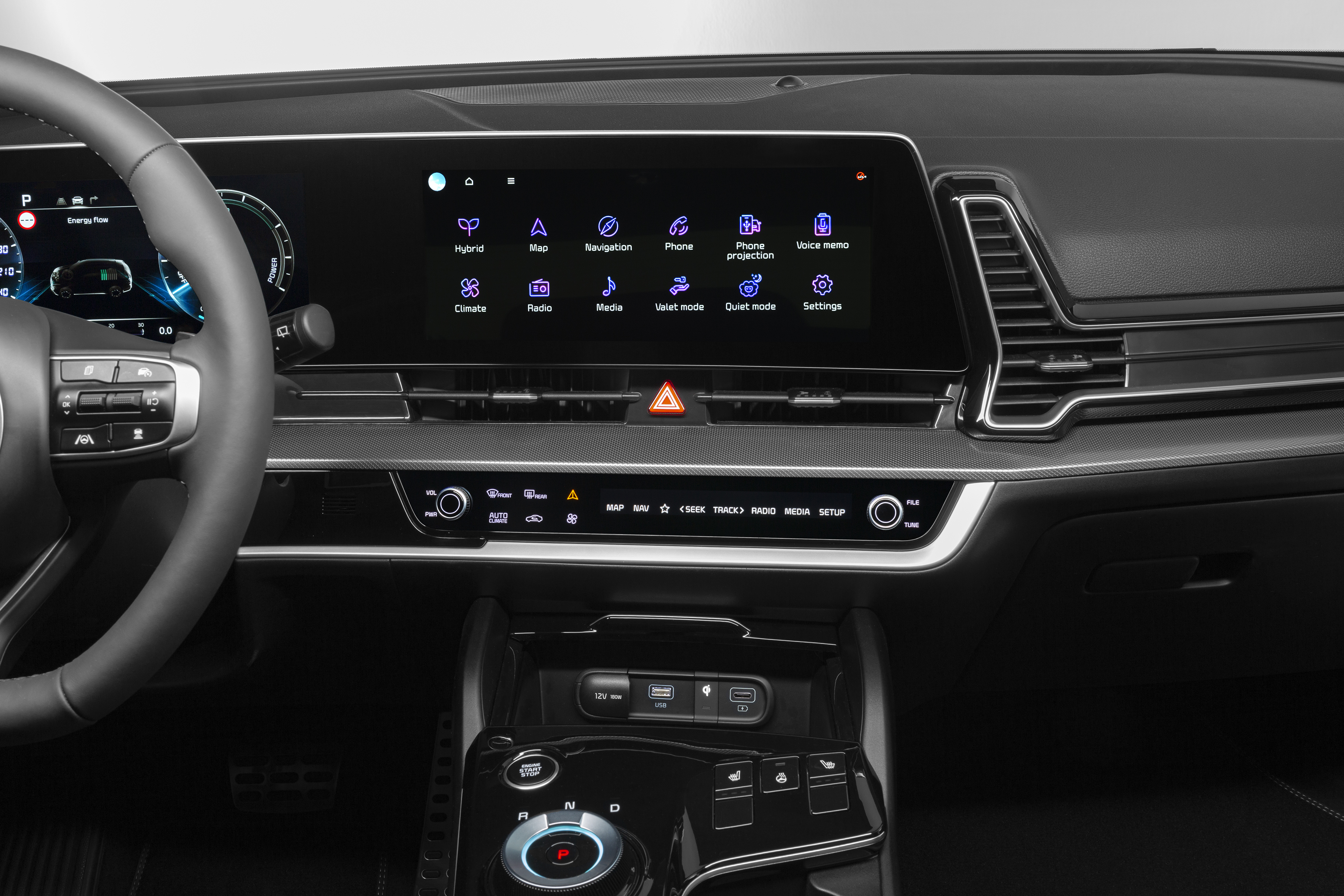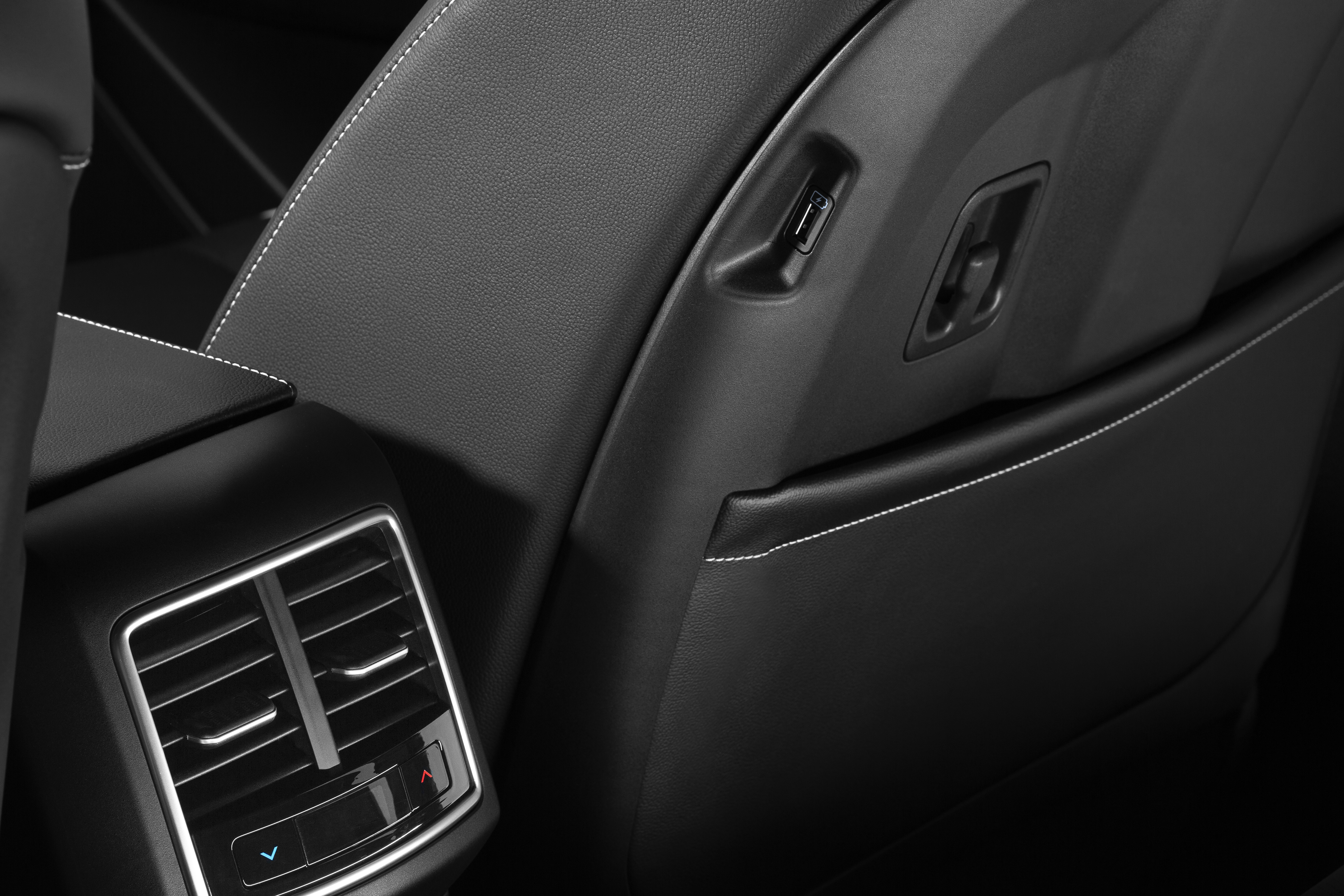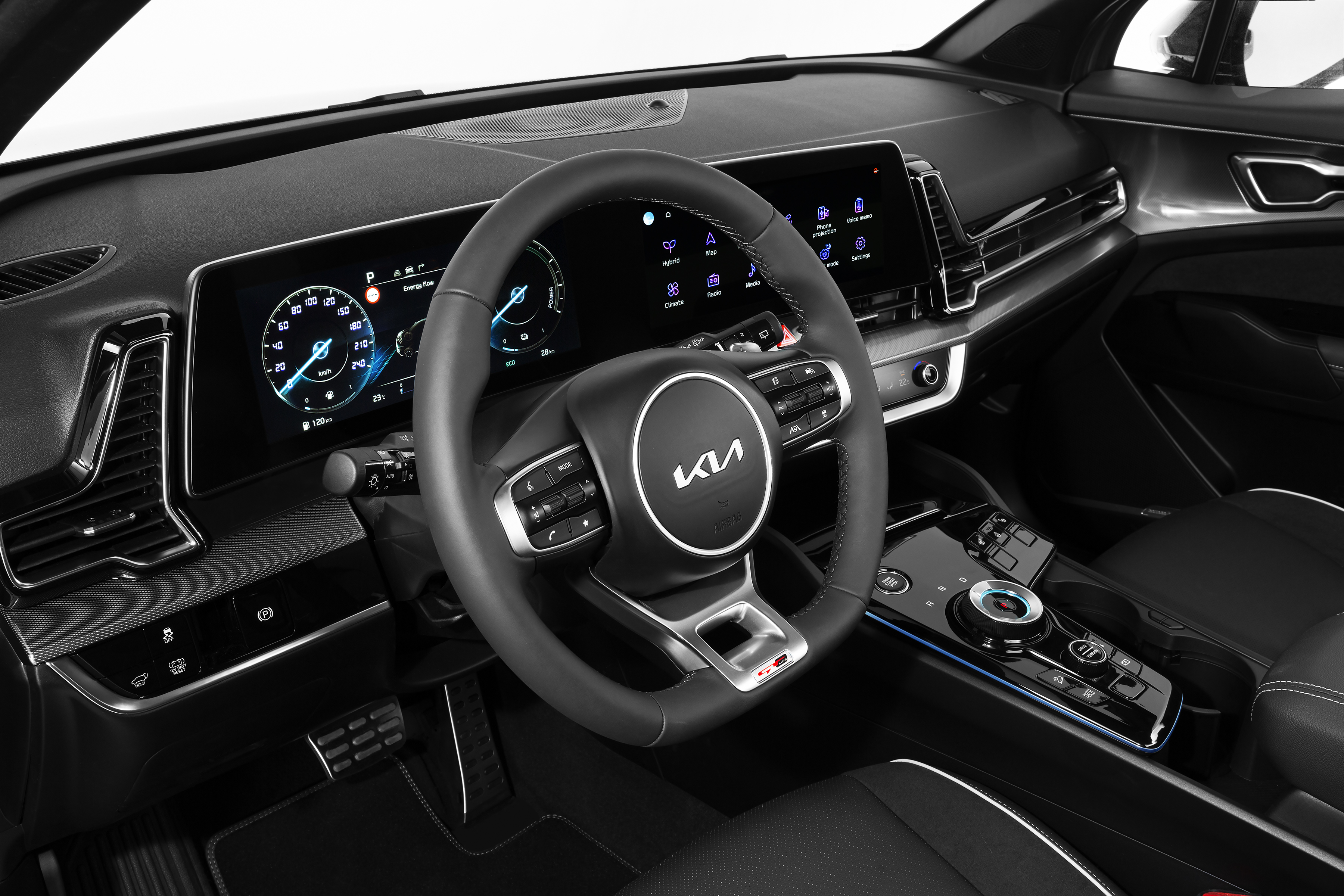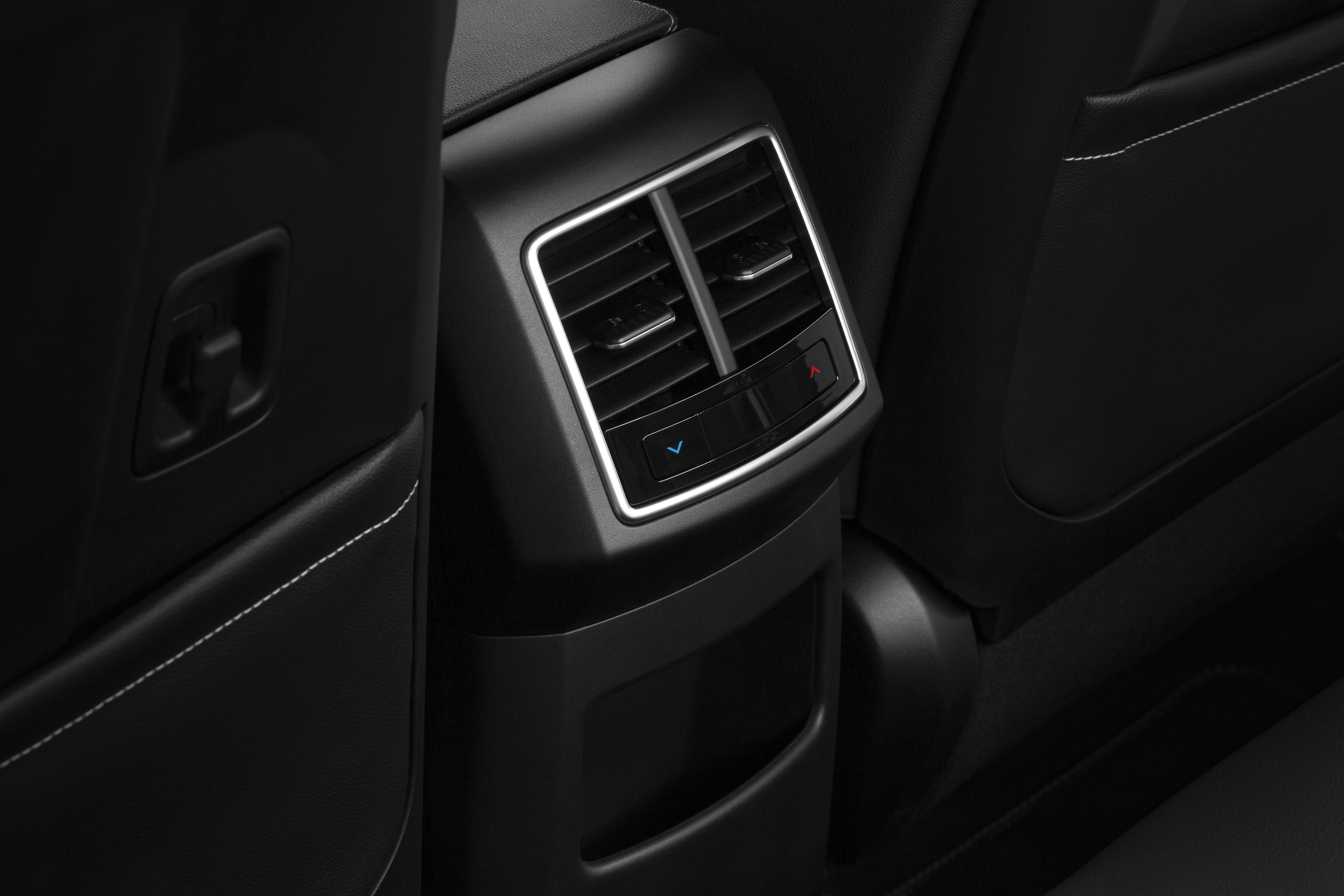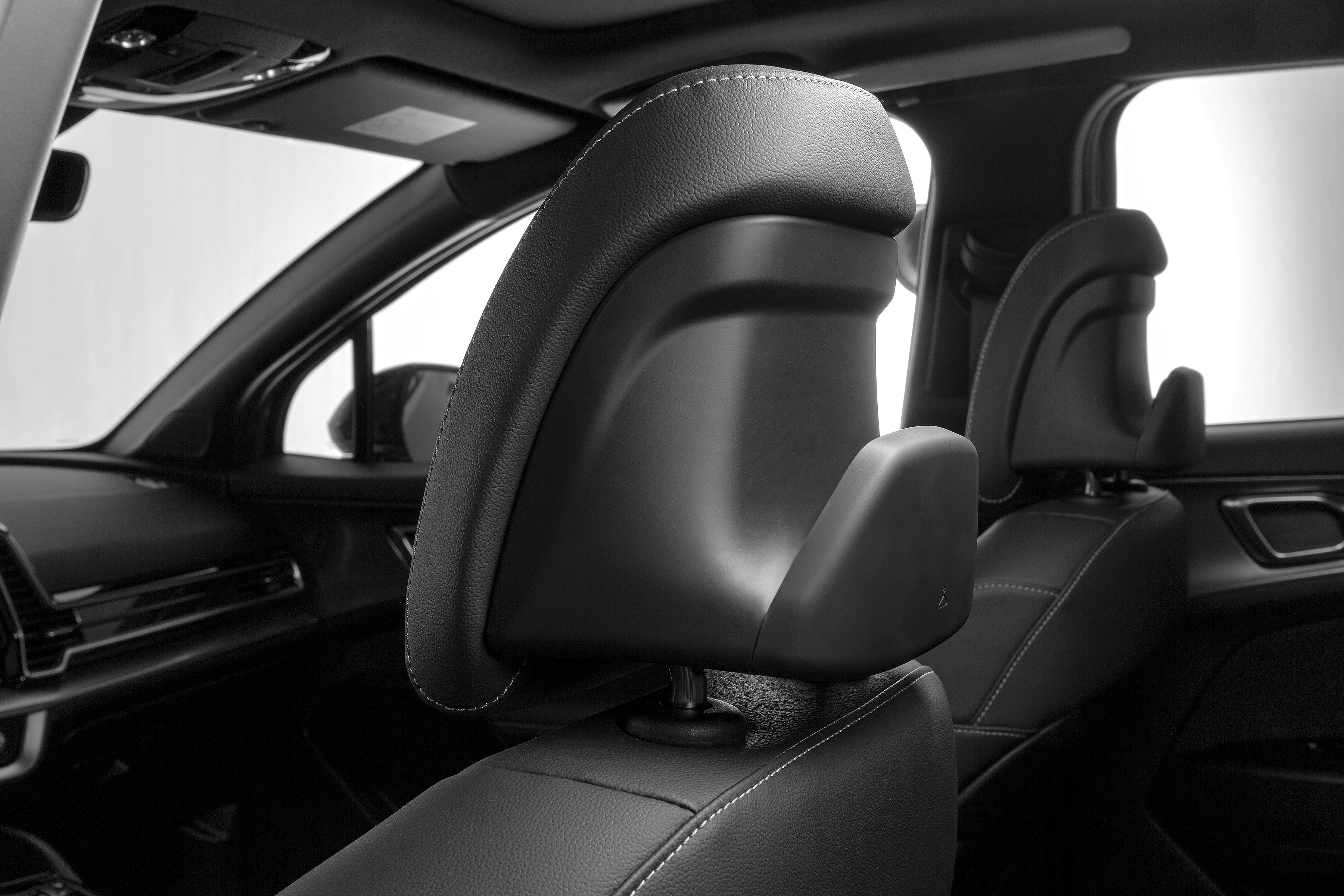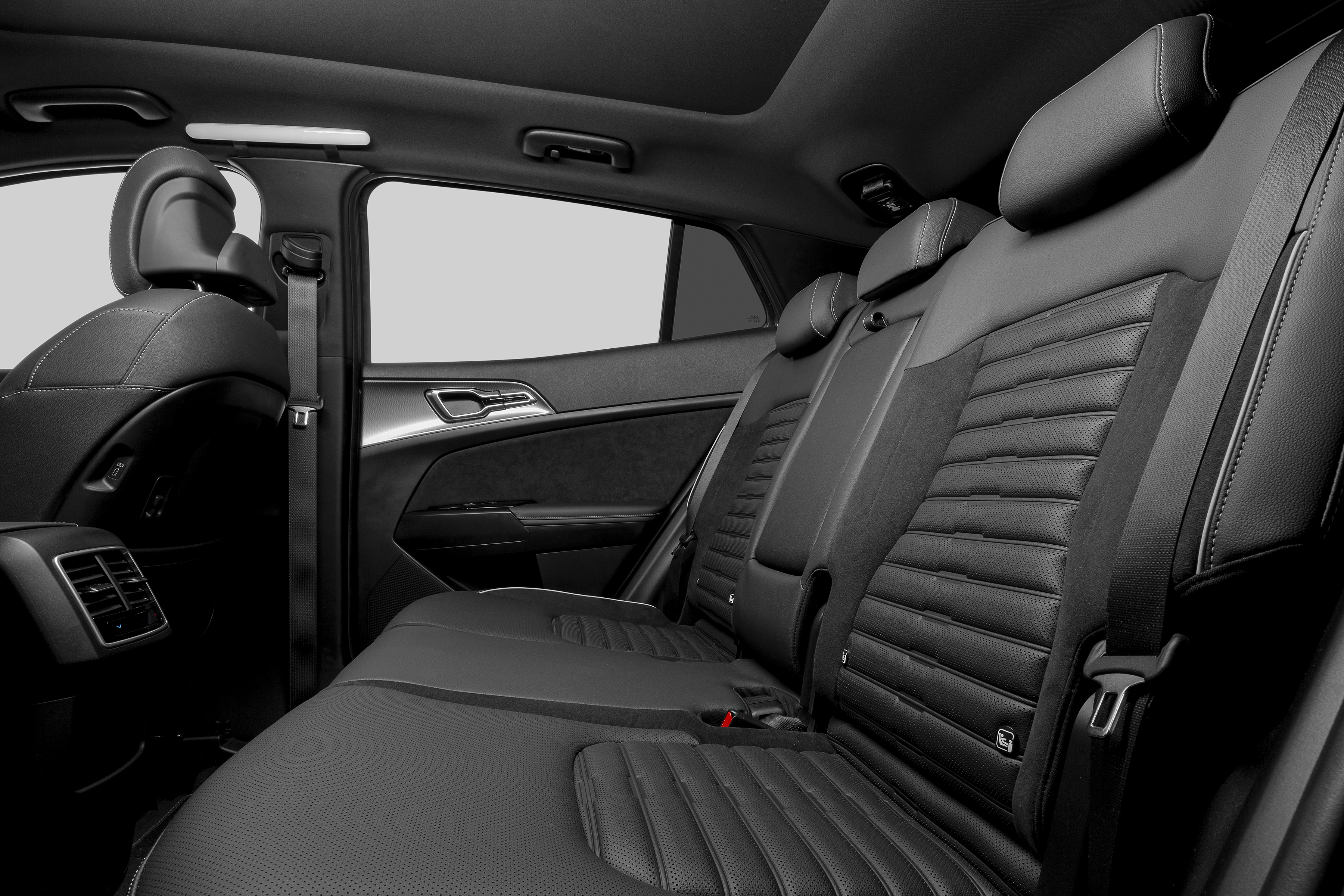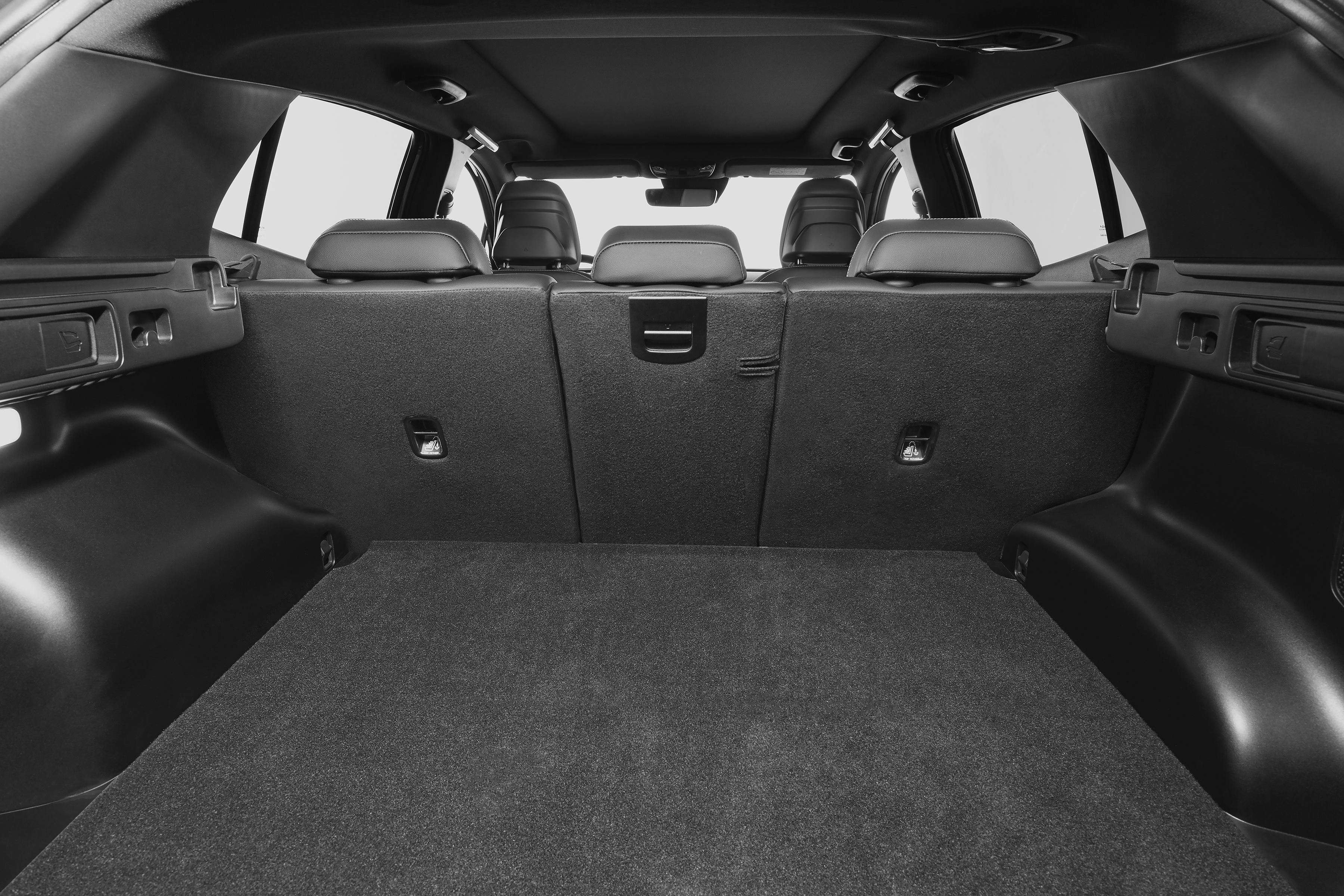 기아차가 신형 스포티지 NQ5의 유럽형을 공개했습니다. 사진은 숏보디 전용의 GT 라인 모델입니다. 그릴 모양이 약간 괴기스럽긴한데, 위쪽에 타이거 노즈를 녹여 다잡았네요.
휠베이스가 2,680mm로 국내형보다 85mm 줄어 콤팩트한 모습이며 리어 쿼터 글라스를 제거해 묵직한 느낌을 주네요. 실내는 2열 공간 빼면 거의 같아요. 특히, 앞모습은 구분이 어렵지요.
전체적으로 보면 국내형과 호불호가 적당히 갈릴 거 같네요.
더보기
1 September 2021 – Kia Europe has today revealed the dedicated European Sportage, which has been carefully crafted to establish new benchmarks across the SUV segment in Europe. It combines a sleek yet muscular and modern exterior design with a cutting-edge premium interior featuring a swooping integrated curved display that houses the very latest advancements in connectivity tech.
Developed on a new architecture, the European Sportage benefits from a European-focused high-tech engineering program that has realized an optimal wheelbase and ideal dimensions and proportions for European roads. This meticulous approach has helped create an SUV that is a perfect fit for European requirements, underscoring its everyday practicality and usability. Such a progressive and tailored package has also resulted in luggage capacity, headroom and legroom all being substantially increased over the outgoing Sportage model, with best-in-class legroom for the second-row passengers.
State-of-the-art hybrid powertrains further enhance the European Sportage's capabilities, serving to dramatically reduce emissions and enhance fuel economy. An advanced plug-in hybrid (PHEV) model represents another first for the European Sportage, realizing emissions-free electric-only driving that can cover most daily trips from the home to work or for daily shopping needs. The very latest internal combustion clean petrol and diesel engines are also available in various efficiency and power versions, ensuring that the Sportage covers the breadth of the European market.
To create a dynamic, engaging and optimal driving experience for European roads, the new Sportage debuts numerous highly innovative technology breakthroughs. A new-generation Electronic Controlled Suspension (ECS) provides optimum comfort and superior safety levels at all times thanks to its continuous damping control in real-time. A new Terrain Mode gives the Sportage outstanding ride capabilities in more challenging conditions such as snow, mud and sand, allowing owners to pursue more adventurous leisure activities.
The new Sportage also leads the way in safety featuring both passive and active high-tech systems – including Kia's world-renowned comprehensive suite of advanced driver-assistance systems (ADAS).
The new European version of the Sportage is an essential addition to the all-new fifth-generation family, of which the first member – a long-wheelbase variant – was unveiled in July.
"The all-new Sportage has been carefully designed, developed and honed specifically for Europe, in the process breaking boundaries and establishing new benchmarks in the SUV segment," said Jason Jeong, President at Kia Europe.
"With its forward-thinking exterior design and its pioneering interior, the new Sportage combines dynamic road presence on the outside with a class-leading, driver-focused premium cabin that benefits from the very latest breakthrough tech features."
"The new Sportage is also equipped with advanced powertrain electrification technologies – we have efficient, eco-friendly hybrid models that can meet all the needs of customers. With a zero-emissions all-electric range, the all-new plug-in hybrid Sportage model further highlights Kia's mission to accelerate sustainable mobility across Europe," added Jeong.
Instant visual impact
A new design identity based on a bold and daring philosophy
The exterior of the new Sportage establishes new design boundaries, giving it dramatic presence on European roads.
Tense and crisp lines ripple along the refined body, amplifying exquisite styling tensions. At the same time, clean but muscular surfaces join forces with intricate graphics to give the SUV a dynamic and assertive road presence.
Revealed earlier this year to great acclaim from the design community, Kia's new design language – Opposites United – is at the core of the new Sportage, influencing every aspect of its appearance and character.
The thought-provoking and daring philosophy is formed of five pillars: Joy for Reason, Power to Progress, Technology for Life, Tension for Serenity and Bold for Nature. The last pillar – Bold for Nature – has profoundly influenced the design creation of new Sportage, embodying the natural world and creating a design identity that takes a daring, emotional, modern but organic form.
From the front, new Sportage showcases a precise and intricate design form with its detailed-orientated black grille graphic stretching across the width of the face. The technical graphic pulls together the main frontal features of the new Sportage, presenting a striking look. The grille links Kia's modern signature Tiger Nose grille to the distinctive futuristic-styled boomerang-shaped LED DRLs (daytime running lights), which in turn create solid boundary lines for the striking Matrix LED head lamps also known as intelligent front lighting system.
Paying homage to its sports utility heritage, the side profile of the new Sportage creates a stirring road presence with taut lines cutting across clean but refined body surfaces that seamlessly blend the contrasting volumes together.
Representing another first for the new Sportage range in Europe, a black roof is now available with the new model, helping to accentuate the sporting profile and highlight the architecturally dynamic C-pillar. The addition of a chrome beltline kicks up onto the rear of the new Sportage, creating harmonious lines with the rear spoiler that further adds to the sporting pedigree of the car.
The European Sportage maintains its strong road presence at the rear with a muscular swooping fastback design that flows into the rear lamps, which have been crafted to give the impression that they cut into the body with fine precision. The razor rear lamps are connected by a slim horizontal design, giving the new Sportage a stunningly wide impression from the back.
Depending on spec and model, new Sportage rides on 17-inch, 18-inch or range-topping 19-inch wheels, with a choice of six different alloy designs, colours and finishes.
State-of-the-art interior space
Carefully crafted cabin combines advanced tech with contemporary style
The interior of the new Sportage plays with boldness in character, softness in qualities and innovation in technology, creating a driver-orientated space that is truly state-of-the-art. The cabin has been carefully crafted to fuse breakthrough tech with luxury features, premium materials and modern style.
At the centre of the new Sportage's modern cabin sits a beautifully sculpted integrated curved display with touchscreen pad and finely detailed sporty air vents. The curved display sweeps across the front of the interior, giving the cockpit dramatic width and depth.
The high-tech 12.3-inch touchscreen and advanced integrated controller act as the nerve centre for driver and passenger connectivity, functionality and usability needs. Both systems have been created to be easy-to-use, highly intuitive and soft to touch. The 12.3-inch instrument cluster is equipped with the latest-generation full thin-film-transistor liquid-crystal display for incredibly precise and clear graphics. With such advanced and secure high-tech connectivity, new Sportage benefits from the latest over-the-air software and map updates. The advanced connectivity software in new European Sportage allows users to connect with their vehicle remotely via the Kia Connect smartphone app. The interactive, easy-to-use tech also gives users access to key onboard features such as the Kia Live Services, Online Navigation, Online voice recognition and Calendar integration from the smartphone. The Kia Connect App provides users with total peace of mind with a simple tap to check that their Sportage is locked and the windows are closed, and full convenience by informing users exactly where they last parked their SUV.
An ergonomic centre console has been optimally positioned for the driver and front passenger, providing storage, operating system configuration, cupholders and soft-touch switches, the latter sitting on a raised profile alongside the shift-by-wire transmission dial. A smartphone charging bay offers high-speed 15W wireless charging.
Throughout the cabin, the highest quality materials that are sumptuous to touch have been used, while dynamic colour options add vibrancy and energy. The driver and front passenger seats combine innovation and comfort in a sporting slim design.
The European Sportage's intelligent interior space, which combines practicality, functionality and versatility, is underpinned by a compact wheelbase of 2,680mm, a width of 1,865mm, length of 4,515mm and height of 1,645mm. This has resulted in a package that leads the way in legroom, headroom and luggage capacity. The European Sportage offers 996mm legroom for second-row passengers while headroom at the rear is 998mm. Luggage capacity is 591 litres (VDA). To maximize convenience, the rear seats can fold down in a 40:20:40 split allowing for 1,780 litres cargo space.
Fully immersive, in-car surround sound is delivered to the occupants of the new Sportage via an industry-leading speaker Harman Kardon premium sound system.
The new European Sportage is also available in an even more sporty and dynamic design guise that further accentuates the SUV's energetic nature. The GT-Line model uses its cool crossover SUV form to full effect, with standout body colours that are vivid and spirited. The interior plays off strong contrasts between black and white, giving the GT-Line a lively and sporty environment.
Advanced powertrains
Efficiency, power and performance at the heart of the new European Sportage
The new Sportage will be launched with a comprehensive range of powerful, responsive and efficient powertrains, including state-of-the-art hybrid electric technologies as well as the very latest-generation clean gasoline and diesel IC engines.
From the very start of development, new Sportage was intended to embrace the latest electrified powertrain technologies, making it one of the most efficient SUVs available. Developed on an advanced architecture that encompasses powertrain electrification innovations, both the hybrid (HEV) and plug-in hybrid (PHEV) models of the new European Sportage deliver a no-compromise eco-friendly SUV package.
The packaging for the HEV and PHEV models has been carefully arranged to avoid impact on passenger and luggage space. For the HEV derivative, the battery pack is place under the second-row seats, resulting in legroom that is the same as the IC engine Sportage models. For the PHEV Sportage, the high-voltage battery is placed centrally between the two axles under the body of the SUV, ensuring a balanced weight distribution and an interior space that is practical, comfortable and versatile.
The PHEV Sportage features Kia's award-winning 1.6-litre T-GDI engine, a 66.9kW permanent magnet traction electric motor and a 13.8kWh lithium-ion polymer battery pack. The powertrain combination delivers a total system power output of 265PS, with 180PS originating from the internal combustion engine.
The state-of-the-art battery pack in the PHEV Sportage features a high-tech battery management unit that constantly monitors the state of the battery, including factors such as current, voltage, isolation and fault diagnosis. The pack also has an advanced cell monitoring unit that measures and monitors cell voltage and temperature.
The HEV Sportage model also benefits from Kia's acclaimed 1.6 T-GDI 180PS engine. It features a 44.2kW permanent magnet traction electric motor and a 1.49kWh lithium-ion polymer battery. Total system power of the HEV Sportage is 230PS.
The new 1.6 T-GDI engine is also available in the new Sportage line-up with a mild hybrid (MHEV) system that has been developed to reduce emissions and optimize frugality. It combines enhanced efficiency with sporty performance, generating 150PS or 180PS power output. The four-cylinder unit realizes enhanced fuel efficiency through a new and optimized combustion process, cooling technologies and key friction reduction measures, including an advanced integrated thermal management system and the use of a low-friction ball bearing.
Also included in the launch line-up of new European Sportage is a highly efficient 1.6-litre clean diesel engine that is available with 115PS or 136PS power outputs. Featuring advanced SCR active emissions control technologies, the clean diesel engine cuts pollutants such as NOx and particulate matter. The 136PS clean diesel model is available with MHEV technology, further reducing emissions and enhancing efficiency of the new European Sportage.
The 1.6 T-GDI engine is mated to a 7-speed dual-clutch automatic transmission (7DCT), while a 6-speed manual transmission (MT) is also available. The 1.6-litre diesel variants – with or without the additional MHEV tech – can be paired with either a six-speed intelligent manual transmission (iMT) or the 7DCT.
All European Sportage models come equipped with Kia's Idle Stop-and-Go technology that turns the engine off when the car is stationary, delivering further real-world fuel savings and emissions reduction. It is possible to operate the ISG function by using Kia's industry-leading ADAS technology, which looks ahead to determine if and when ISG should be activated such as when the vehicle is approaching a stop sign or junction. This combination avoids unnecessary stop and start operations of the engine and keeps the driver informed at all times of the current ISG status.
An optimal drive in all environments
European Sportage benefits from new Terrain Mode and ECS
Based on the company's new N3 architecture, every element of the new Sportage has been designed and developed to enhance the SUV's premium stature.
Representing a first for Sportage is the creation of an all-new Terrain Mode that debuts on the fifth-generation Sportage. Developed for Sportage owners that want to pursue outdoor adventure and leisure activities, the highly-advanced Terrain Mode automatically adjusts the Sportage's settings so that the vehicle realizes an optimal drive dynamic for any given road condition and environment, including snow, mud and sand.
Out of Terrain Mode, the Sportage defaults to Drive Mode, with the driver selecting from Comfort, Eco or Sport sub-settings. For convenience and added safety, all Drive Modes are displayed within the high-resolution digital cluster.
The new platform has also heavily influenced new Sportage's driving characteristics, combining a refined, stable and comfortable ride with agile and dynamic handling. An advanced steering and suspension system that has been meticulously tuned helps bring these qualities together.
A new Electronic Controlled Suspension (ECS) provides optimum comfort and superior safety levels at all times thanks to its continuous damping control in real-time. An electronically-controlled AWD system makes sure power is optimally distributed between the front and rear wheels depending on road conditions and driving situations, not only further enhancing driving performance but also boosting safety and efficiency.
DriveWise leads the way in safety
Sportage is home to the very latest passive, active and ADAS safety technologies
With safety being a top priority during development, the fifth-generation Sportage is one of the safest vehicles in its class.
Underneath the sleek exterior design of new Sportage is a reinforced and lightweight body structure that has high torsional rigidity. New Sportage has different safety restraint and structure system applications, including driver airbag, passenger airbag, side curtain airbags, front-seat centre airbag and low-side airbags.
Kia's acclaimed in-house developed Advanced Driver Assistance System (ADAS) technology – also known as DriveWise – helps the new Sportage to avoid potential hazards, fully protecting occupants and other road users on every journey. As part of its DriveWise ADAS package, the new Sportage features Kia's industry-leading Forward Collision-Avoidance Assist System with Junction Turning functionality, which helps avoid collisions with oncoming cars when turning left at junctions.
Highway Driving Assist (HDA) maintains a set distance and speed from the vehicle ahead when driving on a highway and helps to centre the new Sportage in its lane. HDA can also adjust vehicle speed according to the speed limit.
Navigation-based Smart Cruise Control (NSCC) helps drive the new Sportage at a safe speed on the highway using real-time navigation data. Further extending the scope of NSCC, for parts of the highway where there are corners and curves, the technology automatically reduces the speed of travel before encountering the corner or curve. Upon getting back to the 'straight' of the highway, NSCC resets the speed limit to the original level.
New European Sportage also features Intelligent Speed Limit Assist (ISLA) technology that provides warning if the car is exceeding the speed limit.
When operating the turning signal to change lanes, if there is a risk of collision with a rear-side vehicle, a new Blind-Spot Collision-Avoidance Assist (BCA) system will provide a warning to the driver. After the warning, if the risk of collision increases, BCA actively controls the new Sportage to help avoid a collision. BCA is also active in situations such as parallel parking manoeuvres, further helping to avoid collision with rear-side vehicles. Blind-Spot View Monitor (BVM) is also included on the new Sportage and further enhances safety and driver visibility when changing lanes by displaying a real-time rear-side image of the vehicle in the instrument cluster.
Remote Smart Parking Assist (RSPA) helps the driver to remotely park or exit a parking spot from outside the vehicle. Parking manoeuvres are further enhanced with the addition of Rear-View Monitor (RVM) and Surround View Monitor (SVM) technology, which displays real-time video footage of the vehicle and its surroundings.
Digital launch and IAA Mobility debut
Kia's all-new European-market Sportage made its debut during a live digital launch event on Wednesday 1 September on Kia channels.
The all-new European Sportage – including the pioneering PHEV model – will make its real-world debut at the first IAA Mobility show. Taking place in Munich, visitors to IAA Mobility (7-12 September) can find Kia at Odeonsplatz.